September 19, 2022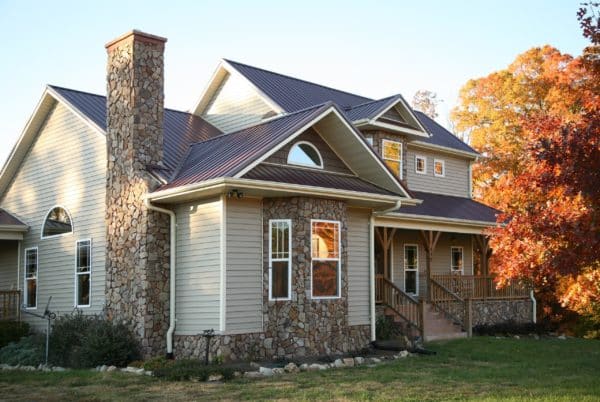 Having a home warranty gives consumers increased peace of mind. While their home insurance policies will cover the damages caused by storms, floods, and other unexpected events, their warranties will cover issues resulting from aging and normal wear. Also known as a home service agreement, the warranty that you've purchased for your Jacksonville, Florida home can help when major appliances and systems malfunction or fail. The following is what you need to know about using it.
Florida Home Warranties Distinguish Between Home Appliances and Home Systems
Before attempting to use your home warranty to cover the costs of repairing or replacing your HVAC equipment, it's important to determine what type of warranty you have. Some homeowners purchase warranties for themselves, and others have service agreements transferred to them as part of home sales. If you haven't taken the time to read through your warranty documents, be sure to do so now. If you have any questions while doing so, reach out to your warranty provider to get answers.
Most home warranties cover both home systems and home appliances. However, there are also a number of low-cost, basic warranties that only cover home appliances. These service agreements will only pay for the repair or replacement of things like:
Ovens
Trash compactors
Built-in microwaves
Washing machines
Clothes dryers
Systems are essential home features that include multiple elements or components, are complex, and have a higher cost. They include electrical systems, plumbing systems, and, surprisingly, HVAC systems. This remains true even though air conditioners and heaters are often marketed and sold as major home appliances. If you have an "appliance only" service agreement, you will have to pay for all of your HVAC system repairs by yourself.
There's another important distinction that many home warranty companies make. It pertains to your HVAC ductwork. HVAC ducting is considered to be a part of the actual building and not a separate home system. Thus, there are certain duct-related HVAC repair issues that even a comprehensive home warranty will not cover. The details on how your warranty applies to your HVAC ducting will be listed in your policy documents.
There Is Always a Mandatory Waiting Period
The beauty of having a home warranty in Florida is that a single annual premium can protect you from having to pay thousands of dollars in repair or replacement costs. The price of a good home warranty, when compared to the value it provides, is remarkably low. Many people attempt to take advantage of this fact by purchasing home service agreements either right before or just after appliance failure. This is known as acting in bad faith.
Home warranty companies protect themselves from warranty abuse by maintaining mandatory waiting periods. The typical service agreement comes with a waiting period of just 30 days. However, your mandatory waiting period may be either shorter or longer than this, depending upon the terms of your agreement. Throughout this waiting period, you will be responsible for paying the full costs of any repair or replacement issues that arise. Thus, it pays to purchase this protection long before it is actually required.
What Do Home Warranties Require From Consumers?
There's a good reason why home warranties are often referred to as home service agreements. When consumers purchase these products, they aren't simply buying the promise of a third party to assist with repair and replacement costs. Instead, they are entering into mutual and legally binding agreements. These agreements are designed to protect the interests of both parties and include specific requirements for each.
It is not feasible for warranty companies to pay for repairs that have been caused by long-term neglect. HVAC systems are more likely to break down and fail when they aren't properly taken care of. Recognizing this, home warranty companies have very detailed requirements concerning how consumers must care for their covered items. Fortunately, the typical home warranty plan includes free inspection and maintenance services for many covered systems and appliances.
When Will a Warranty Pay to Replace Damaged HVAC Equipment?
The general understanding when buying or issuing a home service agreement is that the covered items are already getting on in years. Most homeowners are happy with the combined protections provided by their manufacturer warranties and home insurance policies when their home systems and home appliances are brand new or recently installed. It is typically only when these assets are already nearing the ends of their lifespans that additional protections become necessary.
With this in mind, it is never the first choice of a home warranty company to replace appliances or systems that are in disrepair. These companies carefully assess the condition and remaining lifespans of individual items before determining the type and amount of assistance that they'll offer. Replacements are usually only approved when:
The cost of repairing an item exceeds its assessed replacement value
Major repair issues are occurring with increasing frequency
An appliance or system has already reached or passed the end of its expected lifespan
Homeowners can share solid reasons why an item should be replaced rather than fixed
When specifically requesting that an item be replaced rather than repaired, consumers should be ready to share detailed maintenance records.
Submitting Repair or Replacement Requests to Your Home Warranty Company
To enjoy the protections that your home warranty provides, you should always contact your warranty issuer before scheduling a repair service. All service requests must first be approved by this company. It's also important to note that some home service agreements may give warranty providers the right to choose the companies that perform replacements or repairs. By working with their own networks of approved providers, warranty companies can be sure that they'll be well-informed of issues that violate the terms of service agreements. For instance, if an HVAC problem is the result of obvious homeowner neglect, an in-network contractor will share this information with the warranty provider.
What to Do if You Have an "Appliances Only" Warranty
If you recently received a transferable warranty when purchasing a home in Florida or if you purchased the cheapest home warranty you could find and didn't distinguish between home services and home appliances when doing so, you may be able to get increased protection. Contact the warranty provider to find out whether or not your HVAC system is recognized as a covered item. If it is not, ask about supplementing a current "appliance only" plan with a "systems only" plan. There are also times when warranty companies will allow additional items to be added to basic service agreements as options for an additional charge.
Keep in mind that if you add new systems or new appliances to your home during the term of an existing service agreement, these items must be reported to your warranty provider, even if you are not seeking additional protections for them. For example, if you add a ductless mini-split air conditioner or heat pump to your home, this addition may affect the load on your electrical system. If you add a new bathtub or shower and make major plumbing alterations to accommodate this improvement, your service agreement will likely require you to give your warranty provider an update.
For more than 50 years, McGowan's Heating & Air Conditioning has been a trusted provider of heating and cooling services throughout the greater Jacksonville, Florida area. We also provide indoor air quality service, attic insulation, and air duct cleaning. If your HVAC equipment isn't performing as it should or if you need preventative maintenance, give us a call today.