From custom-built homes to multi-unit and commercial buildings, every duct system is different and requires specialists like our HVAC design in Jacksonville, FL. At McGowan's Heating & Air Conditioning, we know how to avoid unexpected pressure drops resulting in uneven temperatures. We help prevent excessive wear on air handling systems, even unexpected noise levels. Our experts have been refining their art of duct design and airflow analysis for almost 50 years.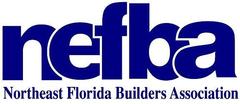 Working with your builder, we can help avoid critical performance-draining design flaws, system damage, and even health concerns you might otherwise miss until the system is operational in Jacksonville. We are proud to have a long-standing membership in the Northeast Florida Builders Association (NEFBA).
Forward-Thinking HVAC Design in Jacksonville
Combining experience, a specialized knowledge of physics, and the right computer-based analysis tools, we can help you design and build a duct system that performs optimally under varying conditions. Embarrassing performance problems, excessive nose, and static pressure problems resulting in duct and HVAC equipment damage can all be caught and avoided before construction. We can also source the best names in HVAC equipment at our low costs as a top area supplier, and provide experienced installation. You'll start day one with fresh, comfortable, and breathable air and avoid developing issues including humidity and biological growth. As your full service commercial HVAC company, we team up with your builders for top-quality comfort in your home or commercial building.
Our experience in complex duct design can help buildings of all sizes and types achieve:

Optimum static pressure
Managed humidity
Long-lasting ductwork

Reduced load on HVAC equipment
Minimized biological growth issues
Experienced Duct Design and Construction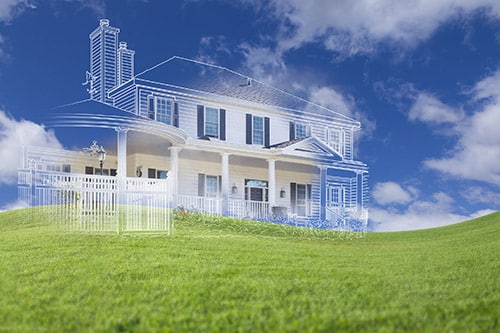 With nearly fifty years of HVAC design, at McGowan's Heating & Air Conditioning we produce duct designs that work well in practice, at varying temperatures and control system configurations. We help builders solve design issues without compromise. Our advanced system verification process allows us to offer a 100% satisfaction guarantee. We validate and verify the system installation and performance, ensuring duct longevity and reliability. Our heating and cooling company is family-owned and our skills have been passed on for generations, since 1974. We're your one-stop shop for HVAC services and products for your building, as part of new construction as well as repairs and design corrections for existing systems.
Advanced control systems are an essential part of modern HVAC systems, and we're experts at information flow as well as air flow. Bringing our airflow experts onto your project team adds essential advocacy for HVAC design excellence, adding enhanced livability to your building.
McGowan's Heating & Air Conditioning sets itself apart by having an in-house design team capable of:
HVAC Design and specification
Our HVAC designs in Jacksonville help ensure your building's success. Rely on the best from McGowan's Heating & Air Conditioning for optimal duct design! Call us today.
We also offer HVAC design and build service in:
Here's what one of our construction partners had to say:

"I just wanted to say "Thank You" for the great job that you guys do on a daily basis from meeting our schedule(s) to walking jobs after your crews. You have no idea how helpful it is to our entire team to have such an organized HVAC company. I wish others would emulate your processes as they are very efficient and like the reason that your team operates as such a high level for us."

Dan–Pulte Homes
But don't take someone else's word for our work, experience it yourself. Call us at McGowan's Heating & Air Conditioning and experience #ACDoneRight today.