To ensure the durability of your HVAC system and the livability of your building, talk with our HVAC design in Ortega, FL. At McGowan's Heating & Air Conditioning, we know proper duct design ensures optimum system performance and duct longevity, even improved noise levels from your HVAC system.

Our experts have proven their knowledge through decades of practical HVAC system successes. Working with your builder, we help you create a wonderfully livable, breathable, energy-saving and enjoyable place for people in Ortega.
Forward-Thinking HVAC Design in Ortega
The truth comes out about your HVAC system when it's been in operation for some time. From ambient HVAC noise to duct damage from static pressure issues, changes with air temperature variation over the seasons, and humidity and biological growth management, time shows your results. Our decades of duct design and construction experience, along with airflow analysis and HVAC design skills, allow us to provide the insights you need for practical success. We're also experts with construction cost management for HVAC systems. If your building has an HVAC system with issues, our team also provides around-the-clock service and expert failure analysis. As your full service commercial HVAC company, we work with your builder to create, supply, and construct an amazing, livable air system you'll love.
Our experience in complex duct design can help buildings of all sizes and types achieve:

Optimum static pressure
Managed humidity
Long-lasting ductwork

Reduced load on HVAC equipment
Minimized biological growth issues
Experienced Duct Design and Construction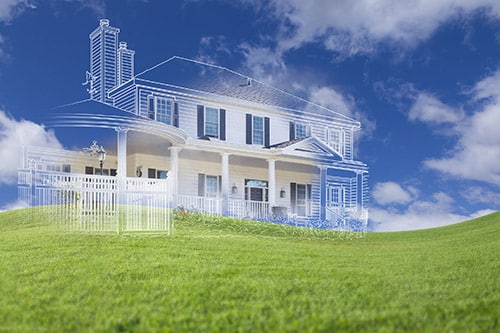 Since 1973 McGowan's Heating & Air Conditioning has served Ortega with heating and cooling expertise and duct design. Our practical knowledge can't be beat, and our analytical abilities help create systems that provide long-term success. We're not just your airflow design team, our control systems technicians make sure your vital HVAC data flow runs smoothly as well.
As a major HVAC systems provider in our area, our family-owned company helps builders source the materials and equipment they need from the best names in the business. We've developed our own unique verification process that backs up our 100% satisfaction guarantee by validating system installations as they come online. It's a great way to ensure duct longevity, and show that your HVAC system is ready to run with the proper airflow characteristics for equipment reliability. Would you like the benefit of our experience as part of your project team? We love to add HVAC design excellence and enhanced livability to building projects!
Our HVAC designs in Ortega are the missing piece of your new construction plan. Give McGowan's Heating & Air Conditioning a call and complete your plan for success today!


We also offer HVAC design and build service in: