Working with our expert HVAC design in St. Johns, FL, adds time-tested HVAC design excellence to your residential, multi-family, or commercial building. Our McGowan's Heating & Air Conditioning duct designs are based on decades of experience and skilled airflow analysis.

We help you incorporate excellent livability and energy savings now, and establish durable HVAC designs that avoid typical long-term issues building owners often face. As an industry leader in our area, we also help you reduce the cost of incorporating quality heating and cooling into your St. Johns building design.
Forward-Thinking HVAC Design in St. Johns
There are two tests for your home or commercial building's HVAC system. One comes at power on, when you verify performance and proper operation. Another occurs down the road, when ducts and HVAC equipment start to develop issues from improper static pressure, humidity imbalances occur, and biological growth may develop. With decades of experience, our duct design team knows how to design for optimum results over the lifetime of your system. Our construction experts make your work easier, helping you to specify and obtain top-quality components and equipment at the best cost in the area. Whether you're aiming to create a great HVAC system, or need help figuring out what's going wrong in an existing one, we have the resources you need to have energy efficient, livable spaces.
Our experience in complex duct design can help buildings of all sizes and types achieve:

Optimum static pressure
Managed humidity
Long-lasting ductwork

Reduced load on HVAC equipment
Minimized biological growth issues
Experienced Duct Design and Construction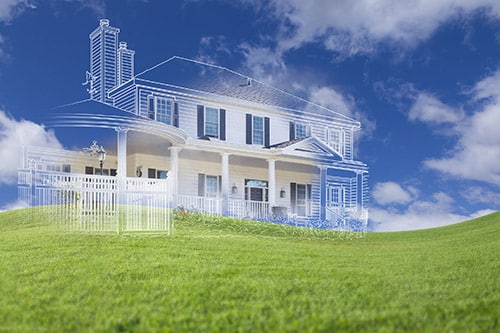 Our journey to become the area's heating and cooling experts and leading construction and equipment resource started in 1973. At McGowan's Heating & Air Conditioning, we focused our efforts on developing airflow expertise as well as mechanical component construction. That foresight has helped us achieve outstanding results on our projects, and as a contributor to your project team we can help your building exceed expectations as well. Whether you're creating a residential property or a commercial building, we understand duct design and airflow. These days, our team includes data flow experts who integrate building control systems for energy-efficient operational management. We're a family-owned company, taking pride in what we have to offer facility management, builders and architects. Our engineers have also developed a unique HVAC system verification process that reviews construction and operational adherence to the project design. It's an important component of our 100% satisfaction guarantee.
Would you like excellent HVAC design in St. Johns for your building project? Give our experts at McGowan's Heating & Air Conditioning a call and ensure success!


We also offer HVAC design and build service in: