If you're thinking of adding central cooling to your home or your building company has a new development in the works and needs HVAC design in Fleming Island, FL, contact our McGowan's Heating & Air Conditioning team of indoor comfort experts. Our NATE-certified technicians work with all makes and models of unit and can help with duct design to give you the best coverage from your new central HVAC system.

We perform an airflow analysis to determine how to produce the most efficient duct design. When you need crystal clear communication, fast work, and experience creating solid systems from scratch, McGowan's Heating & Air Conditioning is the go-to team for the Fleming Island area.
Quality HVAC Design in Fleming Island
Homes that didn't have central cooling installed when first built often lack the infrastructure needed to add cooling from a central unit. For new construction, integrating cooling and heating is essential, and the more efficient the HVAC design, the more satisfied the new homeowners. For top-quality homes, you want to match up with a meticulous and experienced team of HVAC design specialists that can create a plan that works well in every home you plan to build in a specific development. Our airflow analysis helps us advise you on the best options for name-brand heating and cooling units, while integrated duct design can preserve architectural details and interior space.
Customized central cooling and heating systems offer lots of benefits, including:

Lower running costs
Longer lifespan

Optimized maintenance plan
Better coverage from the home's thermal pocket
Your Duct Design Specialists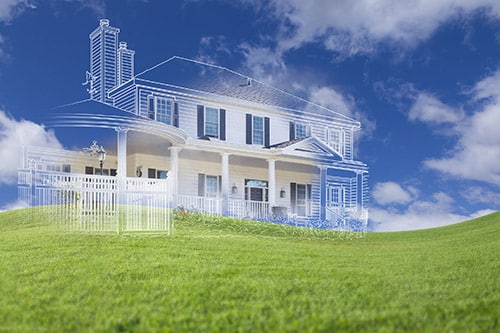 At McGowan's Heating & Air Conditioning, we're proud to be the largest air conditioning dealer in Fleming Island. With more than forty years of experience in HVAC design and services, we know how to get you the best deal on reliable temperature control for your home or next development project. As the largest AC dealer, we get pricing that matches and pass those savings on to our customers. Whenever you work with McGowan's Heating & Air Conditioning, you get a 1-year, 100% assurance guarantee for our work. Our aim is always to deliver peace of mind with every system we install, maintain, and repair. As a HomeAdvisor screened and approved provider, you get the reassurance of working with a heating and cooling company that has a long history of exceptional service.
If you need HVAC design in Fleming Island, call our team at McGowan's Heating & Air Conditioning today! Our highly trained technicians deliver fast and reliable service, every time.

We also offer HVAC design and build service in: