Optimizing airflow and HVAC construction costs to help produce a superior building is what our HVAC design and build services in Amelia Island, FL do so well. After all, at McGowan's Heating & Air Conditioning we've been studying the art and getting practical experience since 1973.

We know that proper duct design produces optimum system performance and duct longevity, and even reduces HVAC noise levels. Our experts stand by their decades of success in both residential and commercial HVAC design. Working with your builder, we add livable, breathable, and energy-saving qualities that add life to your building in Amelia Island.
Forward-Thinking HVAC Design in Amelia Island
Time is what reveals truly excellent ductwork. Residents can experience ongoing background noise stress from low-quality systems. HVAC equipment suffers from static pressure issues and experiences premature wear. Airflow issues and system performance change as heating and cooling vary over the seasons. These result in humidity issues and even biological growth problems in the ductwork. Our decades of experience in duct design and construction, along with scientific airflow analysis and system design skills, give us the edge. For existing buildings experiencing HVAC issues, our team can perform failure analysis and provide around-the-clock service. We're the commercial and residential HVAC company that works with builders as well as facility management to help building occupants live well.
Our experience in complex duct design can help buildings of all sizes and types achieve:

Optimum static pressure
Managed humidity
Long-lasting ductwork

Reduced load on HVAC equipment
Minimized biological growth issues
Expert Duct Design and Construction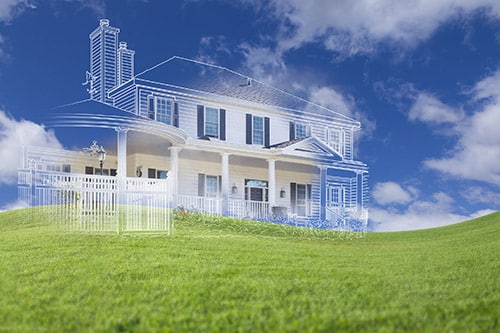 For nearly half a century McGowan's Heating & Air Conditioning has been the sought-after HVAC design and construction resource in Amelia Island and the rest of our service area. Our duct design is scientifically rigorous, informed by experience and a practical understanding of cost management. We're not just your airflow experts, our heating and cooling technicians are adept at data flow and integrating modern control systems for efficiency and active building management. Our family-owned company is large enough to be a preferred supplier for builders seeking cost-managed materials and equipment from the best names in the business. As a results-oriented company, we've developed a unique verification process that makes our 100% satisfaction guarantee a reality. We validate system installations step by step as they come online. When reality matches the design, duct longevity and equipment reliability due to correct airflow are the result. We invite you to add our McGowan's Heating & Air Conditioning experience and talent to your project team!
Add livable, breathable airflow excellence to your building with our McGowan's Heating & Air Conditioning HVAC designs and construction expertise in Amelia Island. We're ready for your call.


We also offer HVAC design and build service in: