When your new home, multi-unit building, or commercial project is complete and people are relaxing in comfort, you'll be glad that you involved our HVAC design in Yulee, FL. At McGowan's Heating & Air Conditioning, we've been refining our talent for duct design and airflow analysis for almost 50 years.

Our experts can help your builder avoid critical issues that reduce performance when the system is operational. We'll also steer you away from problems that will cause damage and air quality issues, even health concerns down the road at your project in Yulee.
Forward-Thinking HVAC Design and Build Services
Just as the flow of water in a stream can get complex, so the airflow in your building's ductwork needs expert planning to achieve the best efficiency, balance, and performance. Our HVAC design team has the experience and design tools to make that happen. We work with builders so that our decades of experience can inform the design, and we provide experienced construction specialists. Integrating architectural requirements and duct placement with experienced duct design techniques will ensure that your building's success includes fresh, comfortable, and breathable air. Careful design also helps ensure the long-term viability of your ducts and HVAC equipment. As a full service commercial HVAC company, we provide expert construction and low-cost sourcing of top HVAC equipment and materials.
Our experience in complex duct design can help buildings of all sizes and types achieve:

Optimum static pressure
Managed humidity
Long-lasting ductwork

Reduced load on HVAC equipment
Minimized biological growth issues
Experienced Duct Design in Yulee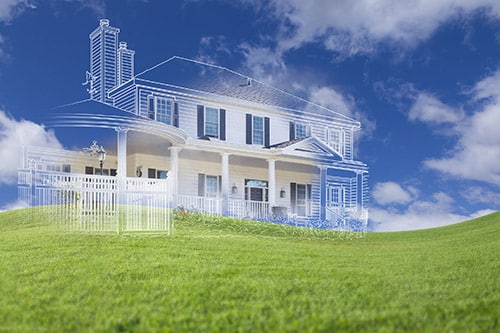 Along with our deep knowledge of HVAC design and ductwork, at McGowan's Heating & Air Conditioning we offer our exclusive TRUST ME process for system verification. It's the heart of our 100% satisfaction guarantee, validating and verifying the system installation and performance, plus longevity and reliability. Our family-owned heating and cooling business has passed on hard-earned wisdom, acquired on the job since 1974, to our generations of leadership. We provide all the services and products you need for your HVAC system in new construction, and follow up with fast service for all your future HVAC needs.
Today's heating and cooling systems include essential control systems for maximum benefit. Our experts connect your climate management systems to keep the flow of information going as well. Let us address your need for energy efficiency, comfort, healthy air, and effective, natural heating and cooling. Bringing our airflow experts onto your project team early on adds advocates for HVAC excellence.
HVAC designs in Yulee are essential to your building's success. Count on the best from McGowan's Heating & Air Conditioning to ensure optimal duct design! Call us today.


We also offer HVAC design and build service in: