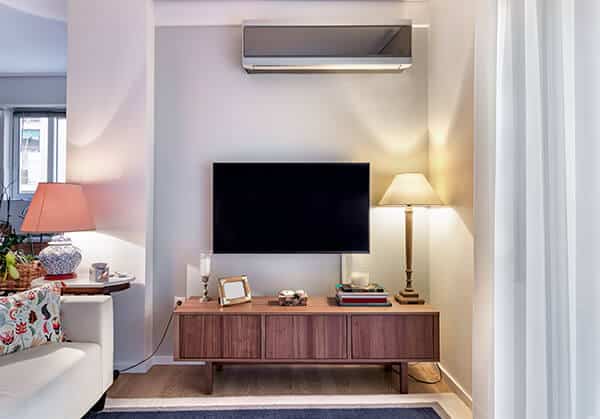 If you've added a room to your home in Jacksonville, FL or you own a house that doesn't have ductwork for a central AC system, you may be considering the installation of a mini-split AC. There are several good reasons you'll want to hear from our experts at McGowan's Heating & Air Conditioning about the plusses of these systems. For those who don't know what a mini-split is, it's a ductless air conditioner that attaches to your wall and connects to a compressor outside.
Just as with a ducted heat pump, a mini-split cools by transferring heat from the house to the outdoors. It's small, so it can only cool one room, but you could attach up to eight mini-splits to a single compressor, allowing you to cool the whole house.
Mini Split AC Benefits
We understand that one drawback to mini splits is their high cost when compared to ducted heat pumps. The installation process itself is easy since all you need is a three-inch hole in your wall for the refrigerant line to pass through. You probably won't have trouble placing the compressor in a discreet location because it can connect to the mini-splits from as far as 50 feet away.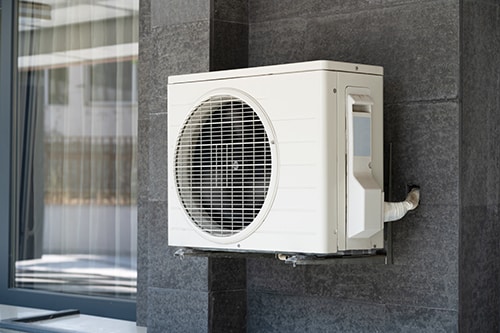 Mini-splits have all the following advantages.
A flexible design
Minimal energy loss
Zoning capabilities
Directional airflow
By flexibility, we mean that you can situate the mini-split almost anywhere in your room without having to rethink the whole layout of the space. These systems have a stylish look to them that lets them blend in with their surroundings. Best of all, though, are the long-term savings, which we believe justify the up-front cost.
First, you won't ever lose efficiency on account of leaky ductwork. Conditioned air lost through ductwork comprises over 30% of the average homeowner's energy consumption. Second, zoning saves you money by allowing you to shut off cooling in unoccupied rooms. It also allows each occupant of your home to set the temperature to his or her liking.
Our team also offers Mini Split services to residents in:
Jacksonville's Ductless Air Conditioner Experts
There's a lot more than our technicians at McGowan's Heating & Air Conditioning can tell you about a ductless air conditioner when you schedule a consultation. We have an office in Jacksonville on Phillips Parkway Drive East, off of Business Park Boulevard, and from there, we can send a team member out at a time of your convenience. We've been in business since 1974, and we're so confident in our work that we guarantee 100% customer satisfaction.

Call our friendly office staff today to get started!