Jacksonville's Ductless Mini Split Pros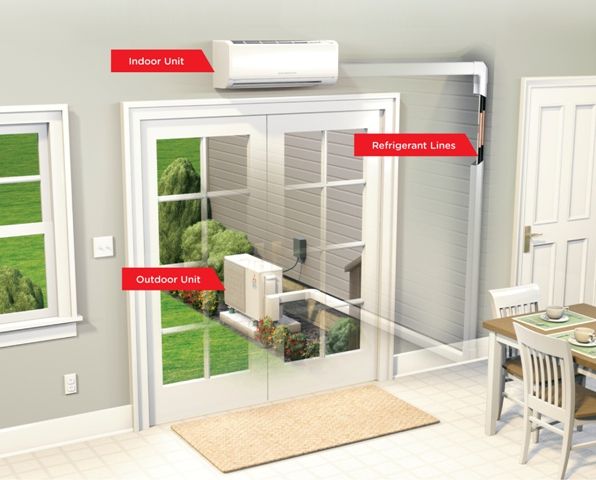 Perhaps you need a ductless mini-split replaced, or perhaps this is your first time considering one a ductless system. Whichever the case, McGowan's Heating & Air Conditioning could easily set you up with a quality Mitsubishi Electric mini-split here in Jacksonville, FL. We've served customers from Northeast Florida to Daytona Beach, and we keep on garnering people's trust and satisfaction.
We're proud to say that we:
Are a family-owned and -operated company
Have been serving the area for almost 50 years
Have NATE-certified technicians on staff
Install some of the best products on the market
When it comes to ductless systems, we rely on one brand — Mitsubishi Electric. Our company has even been designated as a Mitsubishi Electric Diamond Contractor.
Installing Your Mitsubishi Electric Mini Split

First, we want to make sure customers understand when a mini-split would be desirable. Oftentimes, homeowners will install one after adding a room to their home. Other times, they may want one in an outbuilding, such as a tool shed, that the central heating and cooling don't reach.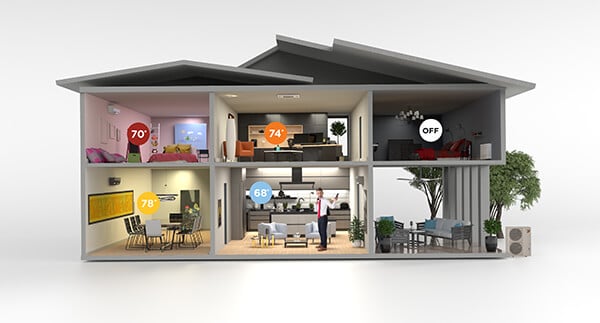 You'll need to weigh certain factors before purchasing with us. For example, mini-splits save you money because there's no chance of energy being lost through leaky ducts. Many of the Mitsubishi Electric products we carry come with the ENERGY STAR label, which makes them eligible for rebates: thus, extra savings. On the other hand, the installation cost can be high.
Our ductless mini-splits come with:
Remote operation capabilities
Zoning capabilities
Advanced filtration features
Infrared temperature monitoring
If you have us install your new system, we'll tell you just exactly how to take advantage of these. Remote control is possible via a smartphone app. As for zoning, this is how it works. One condenser can hook up to four air handlers, which means you can have four different temperatures in four rooms. It's a great way to accommodate your family members' different comfort levels.
Ductless Mini-Split Satisfaction in Jacksonville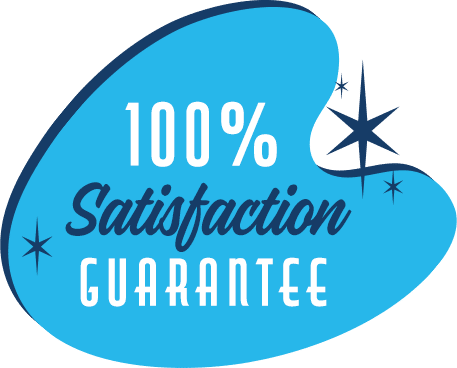 The installation itself will be hassle-free. We follow what we call the TRUST ME process, where we ensure, and provide clients with proof of, peak performance after installation. It's because of this that we can guarantee 100% customer satisfaction for a full year. Our owner, a Navy veteran, wants to leave everyone with peace of mind that a job has been done right.
McGowan's Heating & Air Conditioning is ready to be your Mitsubishi Electric mini-split dealer here in Jacksonville. Call us today to learn more about our ductless HVAC services and set up a convenient appointment for service!