Meet the 3rd generation Nest Learning Thermostat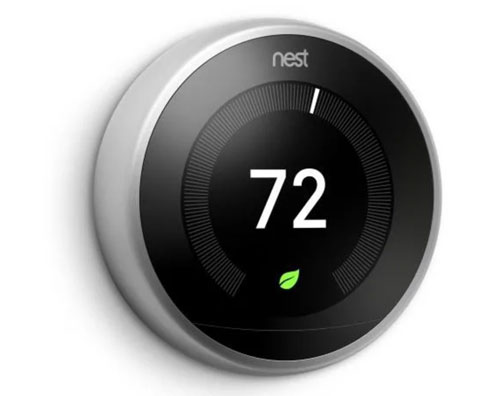 Programs itself | Then pays for itself
The Nest thermostat Programs itself, automatically saves energy when you're away and can be controlled from anywhere. Let McGowan's Heating & Air Conditioning pair it with the full suite of Nest Products to create a Smart Home.
Your thermostat controls half your energy bill – more than appliances, more than electronics. So shouldn't it help you save energy?
The Nest Learning Thermostat is the first thermostat to get ENERGY STAR certified. It learns what temperature you like and builds a schedule around yours. Since 2011, the Nest Thermostat has saved billions of kWh of energy in millions of homes worldwide.* And independent studies showed that it saved people an average of 10% to 12% on heating bills and 15% on cooling bills. So in under two years, it can pay for itself.