No matter the season, proper insulation in your attic can make a significant difference in your heating and cooling costs. It's one of the simplest ways to get better performance and efficiency from your air conditioning and heating unit.
Insulation quality and quantity count.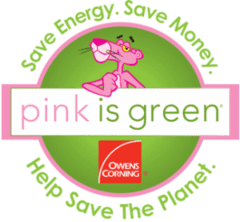 For the best improvement in efficiency, the type of insulation and amount you add to your attic space should be considered. Your attic insulation should be evenly distributed across the entire attic floor and thick enough to cover joists.
Levels of insulation are specified by their R-Values, which is a measurement of an insulation material's ability to resist heat flow. The higher the R-Value, the better the performance of your insulation will be.
To determine the type of insulation that's right for you — and to make sure your insulated is properly installed — consult an air conditioning and heating expert. At McGowan's Heating & Air Conditioning, our expert technicians will make sure your attic is sealed and properly insulated, and that you have the insulation material and thickness that performs best over time.

Keep the air you pay to heat and cool in your living space where it belongs with expert attic insulation from McGowan's Heating & Air Conditioning. Please call
(904) 520-4441

or get in touch with us by completing the form to the right.