If you own a home in Jacksonville, FL, properly installed attic insulation is crucial for proper air circulation. Choosing a qualified professional to install your blown-in insulation can keep your home in top shape through Jacksonville's brutal summers. Jacksonville can get very hot and humid, so it's important to do what you can to keep the hot air out and the cool air in. Investing in high-quality insulation is one of the best ways to accomplish this goal.

Professional Attic Insulation in Jacksonville
Attic insulation is an easy and efficient way to improve the comfort of your home year-round, regardless of the climate. However, it is especially important if you own a home in a hot climate like Jacksonville.
Installing insulation in your attic does more than just help to keep the heat out of your home in the summer; it can also prevent the buildup of humidity, which can lead to mold growth. In the winter, insulating your attic helps to keep the heat inside, making your home more comfortable and saving you money on heating costs. This is an added bonus when Jacksonville faces the rare cold snap.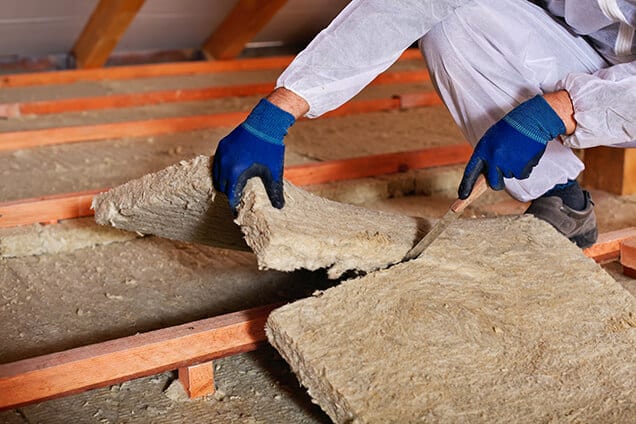 Aside from keeping your home more comfortable, properly insulating your home has the following benefits.

Reduces reliance on air conditioning
Lowers your energy bills
Prevents property damage
Improves your home's air quality
Extends lifespan of roof shingles
There are two main types of attic insulation: fiberglass and cellulose. Fiberglass is made from recycled glass, and it is the most commonly used type of insulation. Cellulose is made from recycled paper, and it is more effective at preventing heat loss than fiberglass. However, cellulose is also more expensive.
When choosing insulation for the attic, it is important to consider your budget and your needs. If you live in a cold climate, you may want to invest in higher-quality insulation like cellulose. However, if you live in a warm climate like Jacksonville, fiberglass may be sufficient. Ultimately, the best way to determine what type of insulation is right for your Jacksonville home's attic is to consult with a professional.
We also offer attic insulation in:
Professional Blown-in Insulation Services
Insulation plays an important part in maintaining your home's energy efficiency. To properly insulate your attic, you will need to hire a professional company like McGowan's Heating & Air Conditioning that specializes in insulating attics. We have been in business for nearly 50 years. As a family-owned and -operated company, we are committed to delivering exceptional services to families throughout greater Jacksonville.
By hiring our team to install your insulation, you can be sure that the job will be done correctly and that your home will be ready to face the summer with optimal energy efficiency. Our TRUST ME process means we'll stand by our work and aim to deliver the best possible results for you and your loved ones. Our shop is located on Phillips Parkway Drive, and we look forward to serving you.

If you are interested in improving your home's energy efficiency with properly installed attic insulation, contact McGowan's Heating & Air Conditioning to learn more and book our services.