Are you concerned about the attic insulation in your Fleming Island, FL home? At McGowan's Heating & Air Conditioning, we specialize in blown-in insulation and can help improve the energy efficiency of your home. Florida's Atlantic Coast is famous for its hot, humid weather, and this can make it both difficult and expensive to keep your home properly cooled. It can become almost impossible if your home isn't well insulated and especially if there isn't enough insulation in your attic.

Benefits of Blown-in Insulation
According to the EPA, poorly insulated attic floors are the number one cause of heat loss and gain in most homes. This really isn't all that surprising since it is estimated that around 90% of older homes in the U.S. don't have adequate insulation. If the floors and walls of your attic aren't properly insulated, it makes it much more difficult to properly cool your home.
The reason is that all of the cool air coming from your AC can easily filter into the attic instead of remaining in the living areas. It also allows excess hot air from outside and the attic to penetrate into the building. This last factor can be especially problematic since attic temperatures often get well above 150 degrees during the summer. If your attic isn't properly insulated, it can also allow humid air from outside to build up inside the building and potentially damage your roof or lead to mold growth.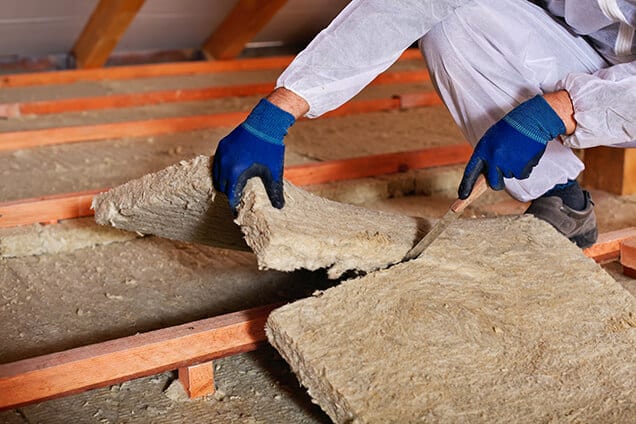 These are just some of the benefits you can enjoy by making sure your attic is properly insulated.

More effective air conditioning
Fewer issues with moisture, water damage, and mold or mildew
Better energy efficiency and reduced cooling costs
Reduced wear and tear on your AC system
There are several different options for insulating your attic, but blown-in insulation is almost always the best choice. One of the biggest advantages is that the process doesn't create a mess unlike having to bring rolls or batts of insulation into the home. The process uses a long, flexible hose that is connected to a special blower machine outside the home.
Once inside the attic, the technician turns the machine on and blows cellulose insulation into wall and floor cavities to create a protective barrier that prevents heat loss and gain. Depending on how well insulated your home currently is, this could potentially reduce your energy costs by anywhere from 15% to 50%.
Fleming Island Attic Insulation Experts
If you're worried that there isn't enough insulation in your attic, the expert team at McGowan's Heating & Air Conditioning can inspect your property and determine whether additional insulation is needed. We can also insulate the attic as part of your new home construction project. We are a family-owned and -operated company and have been providing exceptional HVAC and insulation services for nearly 50 years.
When you choose us for your insulation needs, you can rest assured the job will be done right thanks to our 100% satisfaction guarantee. We are located in Jacksonville near the interchange of Route 1 and I-255, and we serve customers in Fleming Island and other coastal communities in Northeast Florida.

For more information on our attic insulation services, give us a call today.