When it comes to attic insulation in St. Augustine, FL, efficiency plays a big role in your operating costs. What you may not realize is that your home's attic insulation — or lack thereof — can force your HVAC system to work overtime. The good news is that you can add to or replace your home's protection with blown-in insulation that will improve its energy efficiency, and you can count on the team at McGowan's Heating & Air Conditioning to help you do it.

Attic Insulation in St. Augustine
Under normal conditions here in Florida, most homeowners don't pay much attention to their attic insulation. That's because of a common misconception that insulation is only important during the winter months. In fact, homes here weren't even legally required to have insulation at all until 1975. The trouble is that a poorly insulated home will also allow the summer heat inside while allowing cool air to escape. That leads to an overtaxed HVAC system and bigger electric bills. If your attic isn't insulated well enough or at all, you can have insulation added to solve the problem.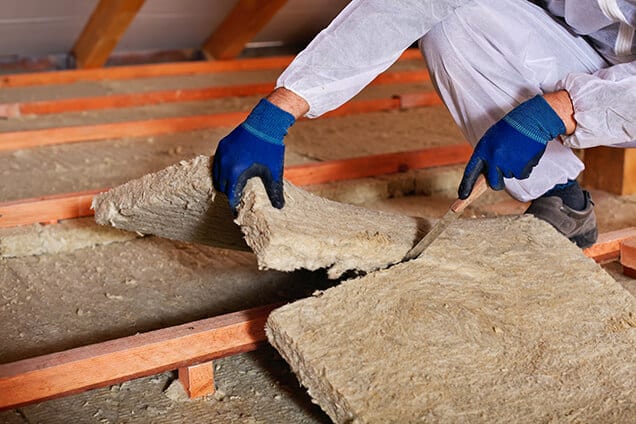 When you call on us to insulate your attic, we'll take deliberate steps to get the job done right. You can expect us to do all the following:

Evaluate your home to figure out what type of insulation it should have
Investigate your attic to look for any gaps where air may enter or leave your home's building envelope
Check the condition of any existing insulation and figure out how best to augment it
Bring the appropriate insulation material and install it to the proper specifications
In most cases, blown-in insulation is the method of choice for adding insulation to an existing home. It's inexpensive compared to other insulation methods, and it offers the most flexible installation procedure. When we arrive at your residence, our technicians will blow the proper amount of insulation into your attic, either between the bare joists or on top of the existing insulation. When we're finished, your home will be all ready to keep the cold air in during the summer and out during the winter.
Your Blown-in Insulation Experts
If your home needs attic insulation, our team at McGowan's Heating & Air Conditioning is your best option. We're a multi-generational family business that's been serving local residents with pride for over a decade, and you won't find a more trustworthy heating and air conditioning company anywhere! We have the right tools and the expertise to handle the insulation process in homes of all shapes and sizes. We even offer a one-year 100% satisfaction guarantee on our work. So, if your home lacks attic insulation or you're looking to improve your overall energy efficiency, don't wait any longer.

Call us today at [company_name, and when you do, we'll help you make sure your home is ready for whatever the outside temperature demands of it. We offer exceptional attic insulation in St. Augustine.