Contact McGowan's Heating & Air Conditioning today for quality attic insulation services in Palm Coast, FL. Your home's insulation is essential to your energy usage and overall comfort. Old insulation is more likely to lose efficiency and fall off, leaving your attic open to pests and potential damage. Trust our team to install blown-in insulation that efficiently seals your attic.

Palm Coast's Best Attic Insulation
Installing new attic insulation will lower your monthly energy costs by minimizing your HVAC needs. You'll no longer have to worry about your heating and cooling escaping through the attic. New insulation gives your home amazing levels of comfort and security against pests and neighborhood noise. It protects your home's structure and boosts your indoor air quality.
Insulation needs to be checked every 10 to 15 years or if you notice immediate signs of damage. The quality and rating of your attic insulation can also affect its overall lifespan. Insulation comes with an R-value, which tells you how much heat the material will stop from entering and escaping the home. A higher R-value means your insulation will provide more energy efficiency and climate control.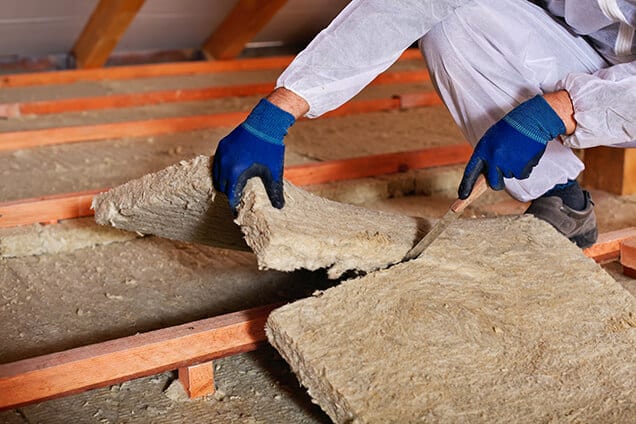 Keep an eye out for any signs you may need to replace your attic insulation. Contact our team to learn more about blown-in insulation in Palm Coast.

Sagging, shrinking, or falling
Water damage or mold
Noises in the attic or walls
Temperature inconsistencies
Blown-in insulation is unique in that it minimizes air leaks and boosts efficiency. You won't have to worry about pesky seams or gaps being left behind during the installation process. This type of installation is easy to install and doesn't require any invasive construction or demolition.
New blown-in insulation is also a great investment in your quality of living and future budget. You can even choose insulation that's made out of recycled materials to improve your home's environmental friendliness. Don't wait to install new insulation in your attic. Contact a professional heating and cooling team for expert service and guaranteed peace of mind.
Premium Blown-in Insulation Team
McGowan's Heating & Air Conditioning is a family-owned and -operated HVAC company serving Palm Coast. We've been offering comprehensive heating and cooling services since 1974. Our exceptionally skilled technicians are trained to use the best products on the market. We guarantee your complete satisfaction or you'll get your money back. Whether you're close to Flagler County Airport or over toward the Florida Agricultural Museum, we're ready to provide your home with superior insulation services today.

Boost your home's cost efficiency and comfort with new insulation. Call McGowan's Heating & Air Conditioning now to schedule an appointment or ask about our money-saving seasonal specials.