Do you need expert Attic installation in Yulee, FL? If you live in a cold climate, keeping your house warm in the winter might be expensive. Sure, you can try dialing down your thermostat and wearing bulky clothing to cut costs. However, with an unfinished attic, having proper attic insulation is the best way of keeping a lid on your heating bill. We can help you with blown-in insulation in Yulee, FL, to keep you warm during the winter. We are experts in attic insulation, and you can count on us to answer your questions and help you figure out the best way to save energy costs with proper insulation.

Reputable Attic Insulation in Yulee
Your attic could be hiding some secrets that are driving up your energy bills. Poor insulation allows heat to escape, thus causing a multitude of problems. Figuring out the signs of a poorly insulated attic can help you take care of them sooner, thus preventing other issues and reducing energy wastage. One sign of poor attic insulation is pests. Pests leave holes in your insulation while creating nests. You can notice them by finding their droppings and dirt. To resolve this, we inspect your insulation even where it seems untouched to determine whether our blown-in insulation services will be feasible. Moisture is another common sign that your insulation needs repair. It allows heat to escape, thus leading to higher-than-normal electricity bills. When you notice a physical leak or condensation building up on your attic surfaces, you'll need to have your insulation improved or your roof repaired.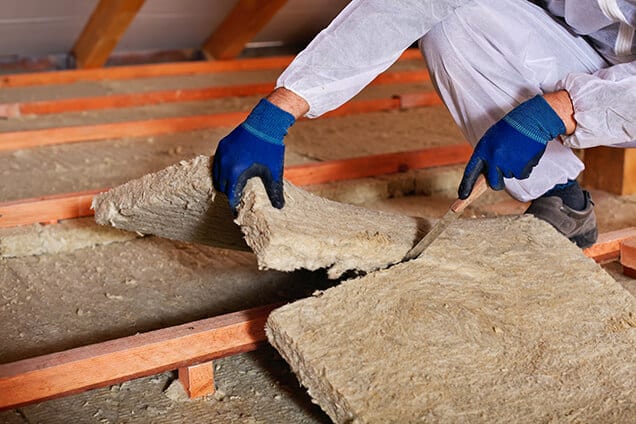 Other signs of a poorly insulated attic include:

Draftiness
Old insulation
Different temperature zones
Ice damming
A common question we get asked about insulation is the quantity needed for the attic. The amount required will vary depending on the type of insulation, size of space to be insulated, and whether R-Value is desired. Besides, if your home warrants only a repair, the costs will be lower. Before starting the insulation project, we'll inspect the current insulation so that we can be aware of the maximum energy efficiency of your home.
Blown-In Insulation Professionals
At McGowan's Heating & Air Conditioning, we offer the best services in Yulee. Therefore, no matter the condition of your attic and heating system, we can help with proper insulation and installation services. We are a family-operated business with over 50 years of experience. As our customer, we provide you with the Trust Me process that guarantees you the best services per the manufacturer's specifications. We aim to give you peace of mind with our 100% money-back guarantee on all our work.

Yulee winters are frigid to have a poorly insulated attic. Contact us now to get the best heating and air conditioning services. You can also visit us at 11320 Phillips Pkwy Dr, opposite S&G Stone Countertops.