McGowan's Heating & Air Conditioning has a team of attic insulation experts ready to assist you with your indoor comfort in Ortega, FL. Whether you own a standard or high-performance cooling and heating system, insulating your attic is a must. Without proper insulation, you could be losing hundreds of dollars every year. That's because the temperature-controlled air you pay for can escape through your attic space. We offer blown-in insulation services to help homeowners like you enjoy their indoor air without worry. Maintaining your system is much easier when your attic is fully insulated.

Without sufficient insulation in your attic, you could be missing out on the affordable indoor comfort you deserve. In fact, an insulated attic can lower the cost of heating or cooling your whole home. In addition, indoor air quality can be more easily maintained when you insulate attic space. It's a simple preventative measure designed to support energy efficiency for many years.
#1 Attic Insulation Company in Ortega
The R-value is an important factor in choosing an insulation material because it indicates the way the product allows heat to flow. Our team will make sure your insulation has the correct R-value for your needs. The proper material and thickness are sure to serve you well over time. We offer experienced installation work for all size floor plans and attic spaces. Plus, we'll visit you in person to identify how much insulation is required and provide you with a project estimate. Once you approve it, we'll get started ASAP.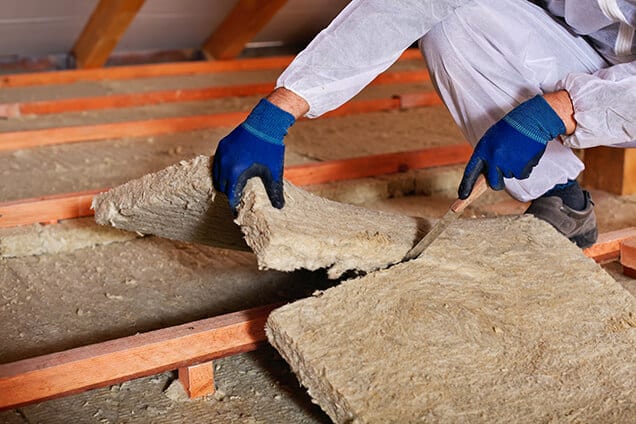 Homeowners who choose to insulate enjoy important returns on their investment.

Increase in the home's value
More stable indoor temperatures
Reduction in air leakage
Savings on annual utility costs
As a property owner, you want to ensure your heating and cooling system works to your advantage. We offer complete insulation services conducted by qualified installers. You'll always receive professional results and friendly customer service from us.
Reliable Blown-In Insulation Services
We've been helping residential property owners manage their heating and cooling needs since 1974. McGowan's Heating & Air Conditioning has built a reputation for customer satisfaction and exceptional workmanship. Our technicians are NATE certified and committed to providing options whenever possible. We'll always use top-quality materials and products when serving your needs, and we provide a one-year 100% satisfaction guarantee on the work we do for you. As a locally owned company, we support area schools, hospitals, and charity organizations. From the St. Johns River to Roosevelt Boulevard, our company can provide you with excellent insulation.

For quality service in Ortega, locals choose McGowan's Heating & Air Conditioning. Call our office today to schedule an in-home estimate for your property.