Install new attic insulation in St. Johns, FL with the help of McGowan's Heating & Air Conditioning. Is the insulation in your attic outdated or falling apart? Consider updating your home with new insulation that will keep your utility costs down. We understand how stressful it can be to struggle with odd smells or the sound of scurrying above you. Our team can easily install blown-in insulation that keeps your home and family protected.

Valuable Attic Insulation in St. Johns
You need the right insulation to keep your home sealed against inclement weather and pests. Blown-in insulation is unique in that it quickly and easily fills the cracks and gaps in your attic. This form of insulation can be added without tearing down drywall or other parts of your walls.
The three most common types of blown-in insulation include mineral wool, cellulose, and loose-fill fiberglass. Cellulose is one of the most popular options as it tends to be the least expensive and is often made of recycled paper or cardboard. Loose-fill fiberglass is made from heated glass that's been spun into fibers. Rock or mineral wool is the most expensive option and has amazing fire resistance properties. This type of insulation is often used to prevent fires from spreading from one area of the home to another.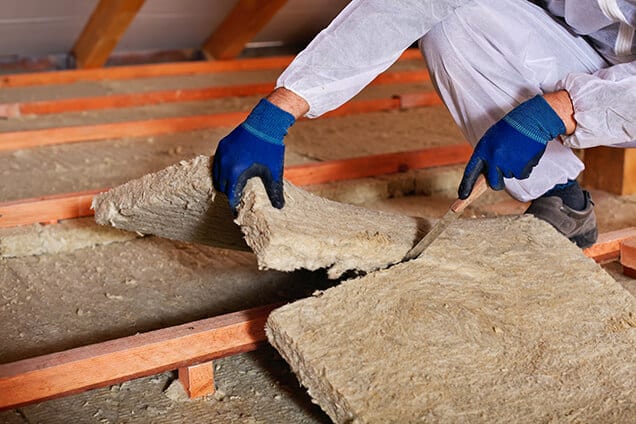 Switch out your old attic insulation today if you're noticing any of the following issues. Our local team of experts can walk you through the best insulation options available.

Visible shrinking or sagging
New pest or bird infestation
Increased energy costs
Hot and cold spots
Don't let your outdated or damaged attic insulation skyrocket your costs. New insulation keeps your bills down while maintaining your home's comfort. You'll struggle less with your HVAC system and have a higher indoor air quality.
Improving your home's energy usage also benefits the environment. Heating and cooling experts can determine the best attic insulation for your home. Trust a trained professional for all your insulation needs to ensure your home is thoroughly protected.
Request Blown-in Insulation Today
McGowan's Heating & Air Conditioning has been taking your home comfort to the max since 1974. We guarantee 100% customer satisfaction no matter the size or scope of the job. Our highly skilled, NATE-certified technicians use the best materials and products available on the market. Let our team give you peace of mind with expertly installed blown-in insulation. Whether you live near Grey Goose Farm or closer to St. Johns Golf and Country Club, trust us to provide comprehensive heating and cooling services.

Protect your home against pests and temperature inconsistencies. Call McGowan's Heating & Air Conditioning today to schedule an appointment in St. Johns.