Check out McGowan's Heating & Air Conditioning's premium attic insulation in Amelia Island, FL. Insulation is a key part of your home's overall energy efficiency. Over time, your insulation may need to be replaced if it becomes damaged or falls away from the ceiling. Our team is your best choice for insulation services in Amelia Island. We offer superior blown-in insulation that fully covers and protects your home's attic.

Amelia Island Attic Insulation Services
Insulation can slowly shrink or become compromised over time, leaving your home at risk. Experts recommend having your insulation professionally evaluated regularly to check for air leaks or other complications. You may notice sections that are wet or discolored, indicating a leak or potential mold spread. If water can get into your home, you may also be at risk of a bird or rodent infestation. You may see visible signs of pests, like nests or droppings, and potentially hear scurrying above you or in the walls. Compromised insulation will also skyrocket your energy costs as your HVAC system struggles to maintain a consistent temperature. Don't let your outdated attic insulation put your family at risk.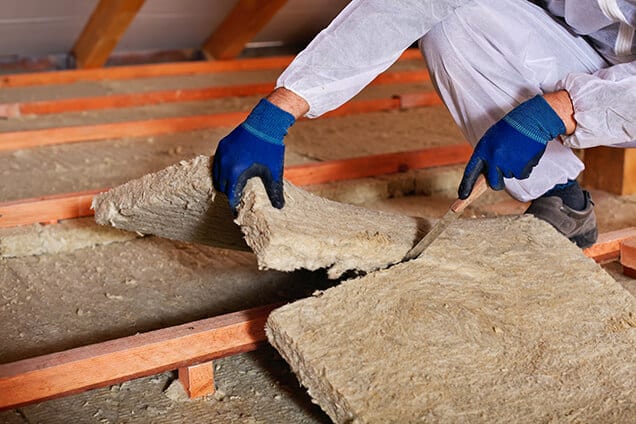 New attic insulation can improve your home's comfort and security in many ways.

Controls air leakage
Improves indoor air quality
Prevents structural damage
Protects against frozen pipes
Prolongs roof's lifespan
Blown-in insulation is a uniquely effective way to seal your attic. Professionals can easily install this form of insulation without damaging your walls or home. Blown-in insulation is great at sealing all of the cracks in your attic that would be missed by other less flexible attic insulation options. The most common forms of this insulation include loose-fill fiberglass and cellulose. Loose-fill fiberglass is lightweight and convenient with a moderate cost and an average R-value. Cellulose is often made of recycled materials, such as paper, and has a relatively low price point. A trained insulation expert can walk you through the best options for your unique home.
Local Blown-In Insulation Company
Bring all your insulation needs to the experts at McGowan's Heating & Air Conditioning in Amelia Island. We're a family-owned business with almost 50 years of experience in the industry. Our NATE-certified technicians are fully trained and ready to provide comprehensive heating and cooling services. We guarantee you'll be completely satisfied with our work every time. Rely on McGowan's Heating & Air Conditioning for exceptional insulation service from Fort Clinch all the way down to Amelia Island State Park.

Boost your home's cost efficiency with new insulation today. Schedule an appointment with one of our expert technicians.