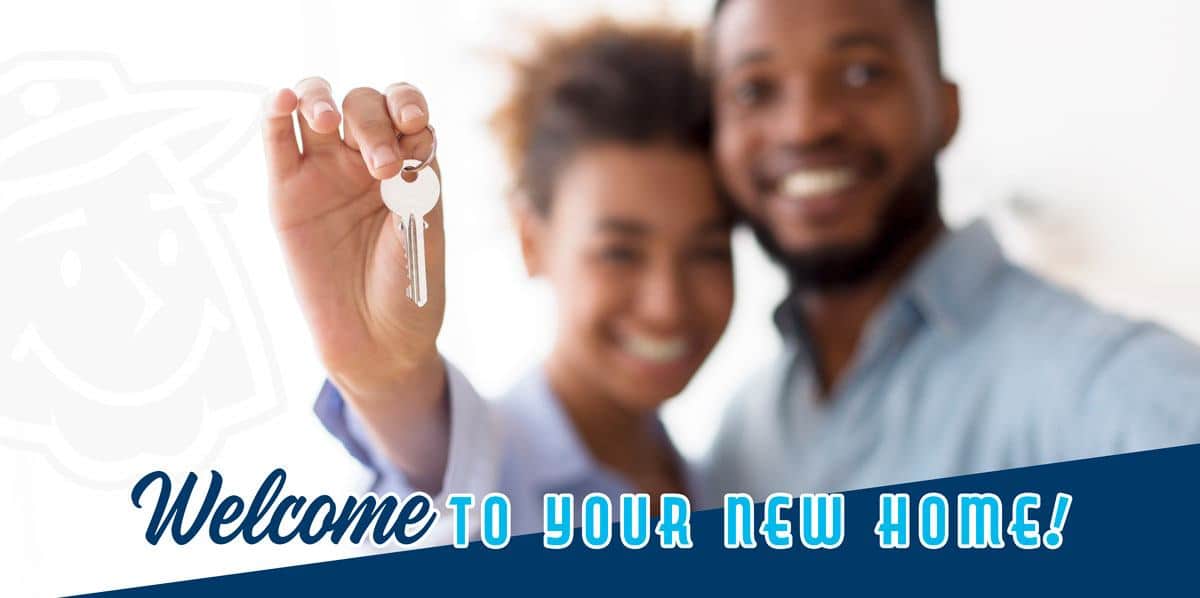 For next steps, please select your builder from our partner list below:
Congratulations on your Home
We know that you are looking forward to getting settled into your new place, and we wanted to inform you of your new HVAC system. At McGowan's Heating and Air Conditioning, we want to make sure that you will be comfortable settling in.
We are here for you. Please feel free to call us for your HVAC needs. If you are experiencing any issues, or just have a quick question, please call us at (904) 520-4441.
We look forward to serving you in the future!
Warranty Information
Register your warranty online
In order for your warranty to be valid and effective, you must go online and register your new Home Comfort System equipment with the manufacturer. The timeframe to register your equipment, details, and length of your warranty may differ depending on your manufacturer.
Each manufacturer has varying requirements to register your system for the additional 5-year parts warranty. Starting in 2016, some manufacturers require online registration of equipment within 90 days, while others require you to register within 60 days.
Click on the manufacturer below to view your more information about the warranty your manufacturer offers. We have included some general information you will need to gather from your equipment in order to register your warranty. If your equipment's information is inaccessible to you, please feel free to call us and we can help you look up the information you need about your equipment.

Premium Extended Warranty Plan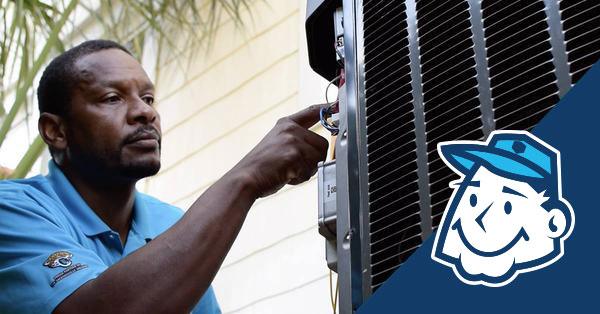 Premium Extended Warranty Plan is a convenient and affordable Extended Service Agreement that provides you with "Guaranteed Peace of Mind" knowing you are protected against unexpected repairs for your HVAC system. Premium Extended Warranty Plan is backed by an A-rated insurance underwriter giving you and your family the comfort they deserve.
Unfortunately, mechanical failures happen every day. With Premium Extended Warranty Plan you can rest assured if the unfortunate happens to you, it costs nothing! Most manufacturers limited warranty does not cover labor. Our extended warranties not only cover 100% of the labor but will extend any limited parts coverage that is not covered by the manufacturer, including the cost of refrigerant.
Our plans provide comprehensive protection against any unexpected mechanical failures that your HVAC system might have during the life of the agreement. Our plans cover all labor charges associated with any repairs needed. In some cases, Premium Extended Warranty Plan will even extend the manufacturers limited parts warranty ensuring your equipment is fully covered for both parts and labor.
Premium Extended Warranty Plan protects your investment and "Guarantees Peace of Mind" for the life of the warranty. If you didn't purchase an extended warranty when you bought the system, it's not too late. Premium Extended Warranty Plan Extended Warranties can be purchased up to 5 years from the start of your equipment. Simply call your dealer and they can get you covered in no time!
Additional Benefits to Having a Premium Extended Warranty Plan:

No Deductible: unlike other warranty plans, Premium Extended Warranty Plan is deductible free. One upfront cost covers your equipment for the life of the warranty
No limit on repairs: no matter how many mechanical failures your equipment has, we cover it up to the limit of your liability (LL = purchase price of product, minus taxes)
Covers all brands: no matter what brand of equipment you have, Premium Extended Warranty Plan covers any and all brands
Affordable protection: on average the cost of a Premium Extended Warranty Plan is equal to only pennies a day! Plan pricing will depend on your equipment and length of coverage
Free to transfer: all of our Premium Protection Warranties are fully transferable free of charge. Simply contact your issuing dealer within 60 days of transfer of ownership
Asset to your home: Because all our agreements transfer free of charge, our Premium Extended Warranty Plans become an asset, adding value to your home
Premium Extended Warranty Plan Includes:
Parts
Labor
Diagnostic fees ($79.00 per system per visit) ** Does not include after hours, weekends or holidays
Refrigerant (currently $85.00 per lb)
Max's Cool Club Maintenance Plan customers enjoy priority service plus a 15-percent discount on all parts and labor needed to repair your system. There are three different plans to choose from. Contact us for more information on Max's Cool Club Maintenance Plan.
How Often Should Filters Be Changed?
Keeping all of the above factors in mind, your filters should basically be changed when they are dirty. While this may seem like generic advice, it all depends on the living condition in your home, the type of filters used, and how often and how hard your HVAC equipment is used. A good rule of thumb is check them once a month.
Determining When to Change the Filter
Most people will change their filters at the start of a new season, when they know the equipment is going to be working its hardest. Some people, on the other hand, change it once a month- just to be on the safe side. What are the factors that determine how often the air filter should be changed?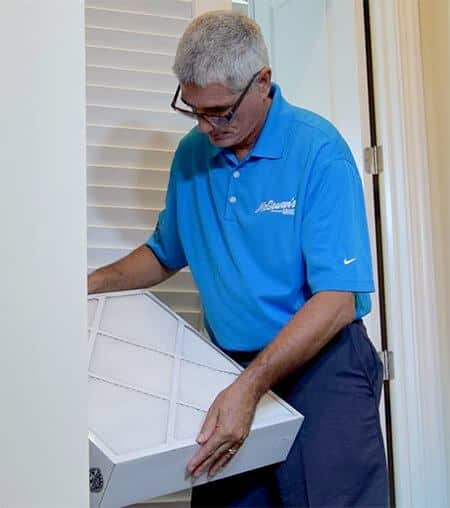 Where can I buy my exact filter size?
Online on our filter store
Visit us in person at 11320 Phillips Pkwy Dr. E, Jacksonville FL 32256
Call us at

(904) 520-4441
What type of air filter do you have? Since each type has a different life span, use that to help determine how often to change it.
What is the air quality like in the house? If the air does not seem as clear or fresh as it used to, or you are having issues with allergies or frequent colds, you may need to replace your filter more often or choose a different type.
Are there pets in the house? If you have pets in the home, you may want to consider changing filters more frequently or choosing a type that helps with dander.
How many people are in the home? The more people in the home, the more dust and dirt flies around – consider changing your filters more often.
Are you in an area with high construction or pollution? If the answer is yes to either of these, check your filters frequently and make sure to change them when they are dirty.
br>