September 13, 2022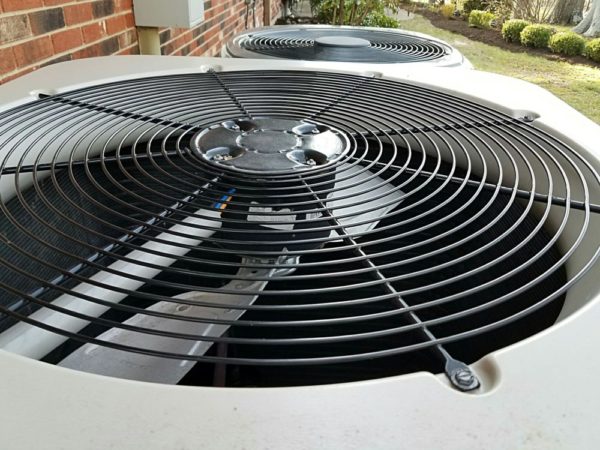 During the summer months, having a functioning air conditioning unit in Palm Coast is a must. Florida summer temperatures can get very hot. Being inside your home, even with open windows, can get uncomfortable if you do not have a working air conditioner.
If your air conditioner breaks, you want to get it fixed quickly. You might be tempted to go online, watch a tutorial video or two, and then attempt a DIY repair on your AC unit. However, although it might seem relatively simple, your air conditioning unit is complicated. For your safety, the best performance of the unit, and the safety of those around you, it is preferable that you leave air conditioning repair to professional technicians. The following are some reasons why to call a Palm Coast AC technician to repair your AC unit's motor.
Air Conditioning Technicians Have Insurance
Your HVAC contractors understand the risk of working with appliances with sharp blades, electrical components, and potentially dangerous gas under high pressure. They also are conscious of the fact that air conditioning units are expensive.
For this reason, before they come to work at your home or in your office, they purchase the right insurance and bonds to cover any financial risk associated with working on your AC unit. If something goes wrong with the installation or repair of your AC unit's motor, their insurance will cover any financial loss.
Commercial liability insurance is a must-have for an HVAC contractor. This means they are covered from any third-party bodily injury, property damage, medical expenses, or personal injury connected to their work.
For example, while it is highly unlikely, something could be put together wrong while they are repairing or replacing your AC unit's motor. As a result, the unit is damaged, a part of the house is damaged, or someone receives an injury. However, you don't have to worry because their insurance covers everything.
If you work on your AC motor yourself and because of inexperience you end up damaging your AC unit or your home, you are left responsible for the financial burden of repair and replacement. The liability is on you if you or someone else gets injured while making complicated AC motor repairs.
HVAC contractors must have a surety bond to keep their license and when bidding for jobs. If anything goes wrong with the project and the owner issues a claim, the bond company covers up to a specific amount of property damage. At McGowan's Heating & Air Conditioning, our technicians are trained, detail-oriented, and focused on getting the job done right and safely every single time. In the unlikely event that something goes wrong, as licensed, bonded professionals, you will know every aspect of the job is covered.
Professional Technicians Are NATE-Certified
When there is a problem with your air conditioner's motor, you want it fixed now and you want it fixed right. At McGowan's Heating & Air Conditioning, our technicians are NATE-(North American Technical Excellence) certified.
NATE is a nonprofit organization that certifies HVAC technicians via knowledge and experience-based testing. Every two years, our technicians need to go through follow-up training. The goal is for homeowners and business owners like yourself to feel confident knowing that you have a skilled, informed technician in your home working on your damaged air conditioning motor when you need one.
Before receiving their NATE certification, our technicians must pass a series of tests and score 70% or higher. Before being eligible to apply for NATE certification, our technicians already had to pass separate exams, the HVAC Support Technician and the Ready to Work exam. After successfully passing these exams and two years of work in the field, technicians can apply to become NATE-certified.
NATE certification last for two years, after which our technicians must go through 16 continuing education hours and retake specialty exams to keep their certification. Why is it important you only have NATE-certified technicians work on your air conditioner's motor?
NATE certification proves that technicians are knowledgeable and trustworthy. You know that they have real-world educational experience behind them before they ever touch your AC motor. They are not people who simply read a book or sell a video tutorial online. They are trained and up-to-date with all new industrywide practices and developments.
You might be able to follow a do-it-yourself tutorial and work your way through troubleshooting and repairing your AC motor. But, since the work being done on a video tutorial is being performed by a professional, what looks easy for them to do is often complicated, expensive, and time-consuming for homeowners to do themselves.
However, when you work with NATE-certified technicians, you spend less time and money on HVAC maintenance. You have the confidence that after your unit is serviced by a NATE-certified technician, your system will be well-maintained and run smoothly.
At McGowan's Heating & Air Conditioning, we are proud that our technicians are NATE-certified. We will get the job done right the first time.
The Right Diagnosis, Tools, and Accuracy
There are several reasons why your AC motor may not be working properly. It could be that it simply needs to be cleaned. There could be a damaged capacitor, damaged wiring, or parts that need to be replaced. Or your unit may have reached the end of its service life and simply needs to be replaced.
A large part of what professional AC technicians do is identify what's wrong with the system. Most AC motor-related problems have multiple causes behind them. If a person without adequate training tries to identify the reason for the trouble, they could find themselves inadequately repairing the problem or spending a ton of money replacing parts that simply needed to be cleaned.
As far as accuracy is concerned, a non-professional can fix an air conditioning problem correctly. But do you want to take that gamble, especially when it comes to your comfort, safety, and well-being? If an ameteur guesses incorrectly about a repair, they could end up with a more expensive problem to fix. Professional, trained, insured technicians get the job done right every time.
Repairing AC motors is a specialized job requiring tools beyond those you will likely have in your toolkit. When our technicians come to work on your motor, you will see that they have a truck full of specialized equipment. These are the high-end tools that are needed to get the job done. Often, purchasing just one of these tools is more expensive than having your air conditioning unit professionally serviced.
Premium Heating and Cooling Services in Palm Coast, Florida
At McGowan's Heating & Air Conditioning, we are proud to be a family-owned and operated business serving our community for nearly half a century. Our hard work, high-quality products, trained staff, and comprehensive services have won us the trust of our customers.
Our services include indoor air quality testing, air duct cleaning, attic insulation, commercial HVAC, mobile home units, HVAC design and build, and new home construction. Contact McGowan's Heating & Air Conditioning today and see why we are the professionals to turn to for AC motor repair and replacement or any other HVAC service needs.