November 17, 2021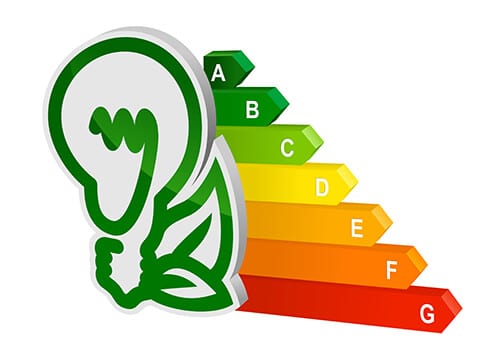 When temperatures start to drop in Duval County, you need a reliable heating system. There are many options you can choose to heat your home. You have to factor in energy efficiency, comfort, and your personal preferences. Here is an outline of the heating options you have for your home.
Energy-Efficient Gas Furnaces
One of the most common systems in most homes is a gas furnace. A forced-air heating system conditions the air indoors and distributes it through the ductwork. Modern gas furnaces have a high-efficiency rating.
AFUE is a measure that determines the efficiency of a gas furnace. It defines the amount of heat the system produces versus how much it consumes. An AFUE rating of 70% means your equipment will generate 70% of the energy it can extract from fuel.
The most recent models have between 80% and 96% AFUE ratings. A furnace with over 96% efficiency can significantly reduce your home's energy consumption, especially if you have an old system. But it is advisable to strike a balance between energy efficiency and the cost of purchasing and installing a new furnace.
The quality of installation is a factor that influences the efficiency of your heating systems. A substandard process may lead to rapid deterioration of the components of your furnace. McGowan's Heating & Air Conditioning furnace replacement team can offer lasting solutions for your Jacksonville home.
Features of Energy-Efficient Furnaces
One feature that is common for modern furnaces is two-stage heating. The furnace can switch between different modes depending on the demands of the interior. When the weather is mild, it shifts to the lower mode for heating. When it is cold, the furnace will change to a higher setting.
Efficient furnaces also have a second heat exchanger. The additional heat exchanger extracts heat from fumes that would have otherwise escaped into the outdoor atmosphere. As a result, your equipment requires less fuel. Heating systems with a second heat-exchanger are also called condensing furnaces.
Another common feature is a variable-speed motor. It is a motor that can increase the speed of the motor when it needs to heat up the room quickly. When the weather is mild, it can switch back to lower speeds. That means it can adjust according to the heating requirements, saving energy in the process.
Sealed combustion means the furnace draws air from outside your home rather than from the interior. The feature enhances safety, preventing the release of toxic fumes into the house. The enclosed chamber also prevents heat losses, making your heating system energy-efficient.
Install a Heat Pump
You could also opt to install a heat pump to keep your home cozy in the winter while conserving energy. A heat pump utilizes a refrigerant mechanism to transfer heat from the outdoors into your home's interior.
HSPF (Heating Seasonal Performance Factor) is the rating that determines the heat pump's heating efficiency. Older models had an HSPF of between 4 and 7. But the most recent system has ratings of up to 10 HSPF.
Since it only needs energy from fuel to extract heat, it is much more efficient than a forced-air system. The co-efficient of performance describes the amount of heat the system can move for a unit of work. Heat pumps can have a COP of up to 4 in mild weather. That means it consumes one unit of electrical energy to transfer four units of heat.
Air sourced heat pumps can also supply hot water to your home. You can integrate it with a radiant heating system to warm the interior as it channels hot water to parts of your home.
One of the challenges of heat pumps has been that they are not as efficient in freezing temperatures. According to the Department of Energy, the most efficient models can attain a COP of 2.5 at 32 degrees Fahrenheit.
However, the weather in Jacksonville is ideal for heating using heat pumps in winter. If you're considering replacing your system with a heat pump, it is wise to talk to a professional. McGowan's Heating & Air Conditioning has a NATE-certified team in Jacksonville with decades of experience in heating installations.
Ductless Mini-split Systems
A ductless mini-split system has two components: an indoor air handler and an outdoor unit. They are connected by a conduit that passes a refrigerant between the two components.
One of the advantages of a ductless mini-split is that it does not require air ducts as a central heating system. Instead, you can place the indoor air handler in different rooms, where they regulate temperatures independently. As a result, it is more efficient than an air ducts system, operating with minimal heat losses.
Additionally, a mini-split system offers greater comfort by using multiple handlers to heat different parts of your home. You can use it for zoning areas of the house, such as unused rooms that only require minimal heating. It will condition rooms according to the settings of each section, resulting in greater efficiency and comfort.
The other advantage is that mini-split systems are easy to install. It only requires a three-inch hole through the wall to connect the outdoor and the air handlers with a conduit. Nonetheless, the process requires some expertise to ensure optimum efficiency. Therefore, you should consult a certified technician for the installation.
Save Energy With Programmable Thermostats
A programmable thermostat is essential for managing indoor temperatures if you are looking for energy efficiency. Programmable thermostats can adjust the temperatures of your home according to your daily routine. It can heat the interior using local weather information.
You can integrate a programmable thermostat with your home automation system. That way, you can adjust your heating system, whether you are in your bedroom or away on vacation. The device can generate real-time data and reports on your weekly or monthly energy consumption.
A smart thermostat may include features such as humidity control and zoning. These features enhance indoor comfort while ensuring the optimum performance of your equipment.
Before installing a smart thermostat, ensure that it is compatible with your heating and home automation system. You could acquire one that doesn't work with your equipment, incurring losses in the process. You can talk to McGowan's Heating & Air Conditioning technicians in Jacksonville for questions on the programmable thermostat.
How to Optimize Your Heating System
One way you can optimize your system for energy efficiency and comfort is by adhering to annual maintenance. A tune-up involves cleaning critical components, troubleshooting faults, and fixing issues, among other tasks.
During the annual tune-up, a heating maintenance professional can detect issues developing within your system. The faster you address malfunctions, the lower the running costs will be. If you neglect your furnace, you may end up with high costs of repairs.
You can perform some tasks such as cleaning and replacing filters or removing airflow obstructions. But a professional service is essential if you are to keep your equipment warranty valid. Our certified technicians are always ready to assist you.
If you are looking for energy-efficient options, you can rely on the heating installation team at McGowan's Heating & Air Conditioning. Our staff has the skills and experience to fix Trane, Carrier, Lennox, and virtually all other brands. Our NATE-certified crew can provide heat pumps, mini-split systems, and programmable thermostats. We can also help you with all your cooling, indoor air quality, and ductwork needs! We offer a 100% guarantee on all our services. Call us today for more details on our services.