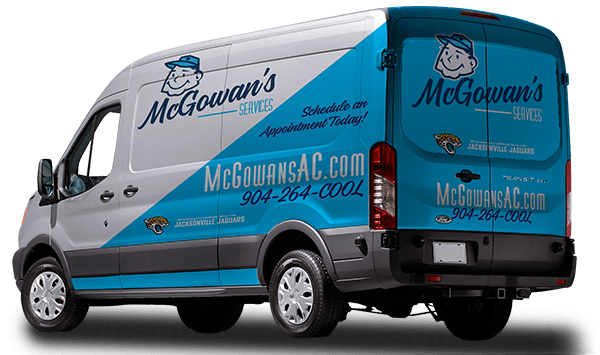 McGowan's Heating & Air Conditioning offers heating maintenance in Bunnel, FL, helping keep your furnace working efficiently throughout the year. If you're having issues with your heating or would like to upgrade an older heater to a more energy-efficient model contact our heating team to arrange for a furnace tune-up or consultation. For most of the year, the weather in Bunnel is pleasant, but when it gets cold you'll appreciate having good heating!
Trusted Heating Maintenance in Bunnel
You can expect a furnace to last for 20 years or more if properly maintained. However, they do have filters and blower motors that need regular care. If the filters become clogged or the motors wear out, you may start to experience issues with your furnace. Regular furnace maintenance can keep your heating working properly, ensuring it's safe and effective throughout the year, reducing your heating's running costs, and reducing the likelihood of you needing to carry out expensive heating repairs. Remember, prevention is better than cure when it comes to maintaining your heating systems.
Sometimes, it's obvious your heating is broken. In other cases, there are tell-tale signs a furnace tune-up is overdue. Call McGowan's Heating & Air Conditioning if you're experiencing any of the following issues:

An unexpected increase in your heating hills
Banging noises from the furnace
Unpleasant odors when the heating is on

Short cycling or the heating won't reach the desired temperature
The heating won't start up properly

Furnace Maintenance By Local Professionals
At McGowan's Heating & Air Conditioning we have many years of experience in heating maintenance and repairs. Whether you're looking for someone to carry out a furnace tune-up, or need some emergency repair work performed, our skilled tradespeople are here to help. Our NATE-certified technicians take pride in offering professional, polite, and effective service. We understand how frustrating it can be to find yourself without heating when the weather's poor, and if you call us for a broken system we'll do everything we can to get it back up and running on the first visit.
Regular heating maintenance is the key to keeping your home's heating system working efficiently, and can help you get many years of extra life out of your existing furnace. We offer affordable maintenance services to cover the most important tasks required to keep your heaters working well.
Call our team at McGowan's Heating & Air Conditioning today to book heating maintenance in Bunnel today.