When you're looking for expert help with UV lights in St. Augustine, FL, you need our team here at McGowan's Heating & Air Conditioning. With our decades of experience in these systems, you can depend on us to give you the best service at all times. We'll recommend the perfect system to suit your needs and then install it alongside your HVAC system. These HVAC UV lights systems work by neutralizing bacteria, viruses, allergens, and other pathogens on contact.

They are one of the most effective and efficient means of cleansing your air and protecting your family from common ailments. In fact, ultra violet light systems can remove up to 95% of contaminants found in the air and are a great investment for your home and health. Why not contact us today to find out more about our systems and how we can help you to create a more pleasant home environment?
Your Experts in UV Lights in St. Augustine
No matter what your air quality concern is, we can help. We've been providing our expertise across the area for over 50 years and take our role in improving your health and comfort seriously. We'll assess your air quality needs before providing you with our recommendations for a new UV lights system in St. Augustine. Our technicians will ensure your system is installed to perfection and operating flawlessly before we leave. Your air will be cleaned every day and will not only improve your family's health but can help your HVAC system to work more efficiently, too. We offer many different HVAC UV light solutions and will match the right one with your needs and home. Ultra violet light is one of the best ways to cleanse your air, especially when you have it installed by our experts.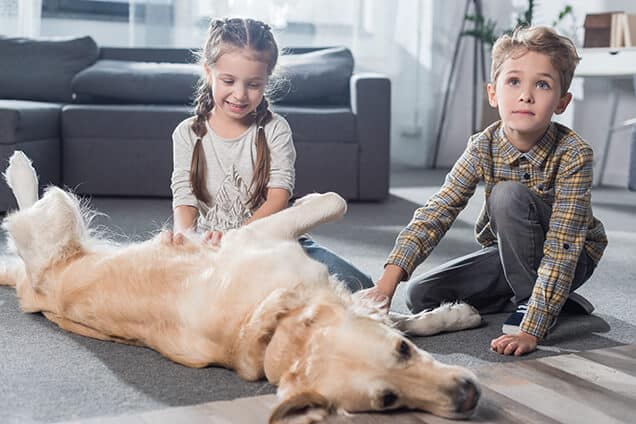 There are many benefits to choosing a UV lights system, including:

Healthier and cleaner air throughout your home
Can reduce bacteria and viruses

Help to eliminate bad odors
Can improve HVAC efficiency
HVAC UV Light Installation You Can Trust
We've been "Taking Your Comfort To The Max" for years and have built quite the reputation for great service and unbeatable value for money. We'd be delighted to provide you with a quote for a new UV lights system and to tell you all about the many benefits of these systems. No matter what impurities are lurking in your air, our systems will work hard to inactivate and eradicate them. Our HVAC UV light systems are just one of the ways we keep our customers comfortable.
Our team also offers UV Lights services to residents in:

For more information about our UV lights in St. Augustine, speak to our friendly and helpful team at McGowan's Heating & Air Conditioning today. We're here for your health and comfort.