December 15, 2021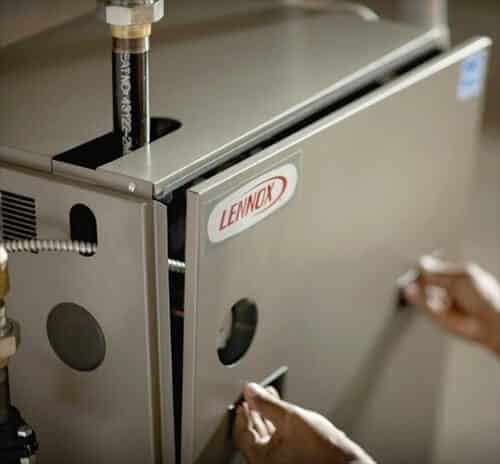 Understanding your area's building code is necessary before undertaking any remodeling, construction, or sale project. You can verify its compliance by having an expert double-check the state provisions before embarking on your project. If your furnace is up to code, you can set up and operate the system safely and efficiently. McGowan's Heating & Air Conditioning in Jacksonville, FL, has NATE-certified technicians providing quality heating and cooling services in line with the Florida Building Code to guarantee customer satisfaction.
The Florida Building Code
The Florida Building Code is statewide, but various localities can add regulations and amend them, according to their needs. It is vital to observe the Florida Building Code and ascertain that your furnace operates according to its provisions, such as the Energy Conservation regulations.
The Energy Conservation statutes of the Florida Building Code primarily govern heating and cooling system installation and maintenance services. These statutes include several provisions on general requirements and building mechanical systems. They also include pertinent requirements concerning materials, systems, and equipment.
You can also get some additional statutes in the state that regulate building design, such as the Florida Statute Chapter 553.904. Chapter 553.904 provides the thermal efficiency standards for new non-residential buildings. Some standards include energy management, water heating, energy distribution, auxiliary systems design and selection, lighting, and thermal mass.
Purposes of Energy Code Requirements
As previously mentioned, Energy Conservation provides the primary statutes governing heating and cooling systems under the Florida Building Code. These energy codes offer some benefits, making it vital to ensure your furnace is up to code.
For instance, these codes aid in reducing air leakage since the building meets the required dimensions and design. As a result, you must enhance the sealing in the structure, preventing the spaces where heated air would otherwise leak. Air leakage can have costly consequences, including expending excessive energy, overworking your furnace system, and increasing your utility bills.
Second, energy codes enable you to have a structure that supports adequate thermal resistance by regulating building designs. This regulation means you get the perfect architectural details to facilitate optimal heat circulation. Hence, you can deliver maximum comfort for your occupants, eliminating cold spots and overheating.
Lastly, the codes help you find the right equipment according to your building design. This selection ensures you get and install appropriate components that enhance energy efficiency and conservation. In addition, you can increase your overall safety when you have the right furnace and system in place.
Relation Between Furnace Installation and Building Codes
It's best to seek expert assistance when installing a furnace to comply with the building code. This delicate installation process is also subject to multiple code provisions, with several localities basing their standards on the Uniform Mechanical Code (UMC). The IAPMO, short for International Association of Plumbing and Mechanical Officials, writes and updates the UMC every three years. Hence, it's easy to miss certain provisions when you set up the furnace by yourself.
In such a case, you can break the law and end up in a legal problem when addressing the issue. In addition, you can inadvertently expose yourself to chemicals and combustible fuels, leading to avoidable accidents. Other common mistakes you can make during a non-professional installation include inadequate ventilation and using incorrectly sized or placed ductwork. You can also set up the smoke detector too near the furnace and compromise its performance.
Therefore, you want to find a certified contractor to help you install the furnace up to code. A professional technician can also ensure your subsequent upkeep measures are compliant since some provisions also extend to maintenance requirements.
How Can You Tell Your Furnace Is Compliant With the Building Code?
Operating a furnace up to code enables better heating performance, which provides lasting comfort for all occupants. Nevertheless, you may wonder how to tell if your system is compliant with the building code. It's challenging to inspect and verify the furnace's compliance by yourself since it requires technical and mechanical knowledge and experience. You can tell your system is up to code by working with an expert and looking at different factors.
1. Permit and Inspection
A permit generally guarantees that the furnace you set up in your premises measures up to the Energy Conservation and the government's efficiency standards. These permits and inspections also ascertain that your system is safe and environmentally friendly, with minimal energy wastage. Besides this, you can get a city inspection after completing your construction or renovation project. This inspection ensures that your structure fully complies with local, federal, and state building codes. It also makes sure that you did the project correctly.
Typically, a contractor notes how your building's equipment makes the grade during the permit process. As such, it's best to have an experienced technician install and maintain the furnace. A professional knows how to comply with city inspection regulations, keeping legal problems at bay.
2. Qualified Installation and Maintenance
As previously stated, you want to have a certified technician for installation and tune-up services on your furnace. Otherwise, you risk inadvertently violating some provisions while exposing you and your occupants to chemicals and combustible fuels. In contrast, an expert possesses a thorough knowledge of heating, cooling, and electrical systems, facilitating safe and efficient first-time installations.
Some statutes also pertain to equipment maintenance, meaning it's best to retain professional assistance for tune-ups. A certified technician can improve your furnace's performance during maintenance while sticking to the building code.
3. Equipment Design
You can find some provisions requiring the equipment to include clear maintenance actions on a visible section. The regulations also address the necessary equipment size, material, capacity, duct sizes, and load estimates to ensure you select the right furnace for your building design. Your technician can help you identify if your furnace from an old installation is non-compliant and the steps to take to get up to code.
What Happens If You Run a Non-Compliant Furnace?
You can encounter different problems when you install and operate a furnace without complying with the building code. Some common issues include:
Increased energy use
Higher utility bills
Risk of accidents
Poor indoor air quality
Legal battles and expenses
Nonetheless, you can address a furnace out of code, depending on your situation. If you wish to sell your building, you can update the furnace before the sale can proceed. Although you typically have insurance to cover the costs, some insurers may refuse to offer insurance when you possess older furnace models.
Besides this, you can upgrade any part related to your furnace when you want to tackle a project needing a city permit. In this case, you can contact your region's officials in the building department for guidance on the methods of dealing with any bureaucratic or logistical problems upfront.
When you have an old building, you can check to see whether it's a grandfathered structure. If you have a grandfathered building, it's not mandatory to comply with the code and update your furnace every three years. However, it's best to make your furnace up to code to improve safety, efficiency, and comfort.
Our qualified team can help you install, repair, and tune-up your furnace according to the required standards, keeping your premises comfortable throughout the utility. Visit us today for more information and access to our efficient and reliable heating and cooling services.