In St. Johns, FL, indoor air quality is a top concern due to relatively poor outdoor air quality. While Florida as a whole often outperforms the national average for air quality, St. Johns is an unfortunate exception, so you might consider installing indoor air quality improvement systems to reduce issues due to allergies or other contaminants. At McGowan's Heating & Air Conditioning, we can help by testing your air quality and making recommendations to reduce the number of particulates in your air. Everyone should be able to breathe a little easier when at home, and we aim to give you plenty of deep breaths.

If you want air that's free of debris and bacteria from cleaning supplies, lawn care chemicals, pet dander, and pollen, you want an indoor air quality system that filters what you breathe. At McGowan's Heating & Air Conditioning, our technicians can walk you through what you need for the highest indoor air quality and suggest how to improve air quality, even without installing filtration systems.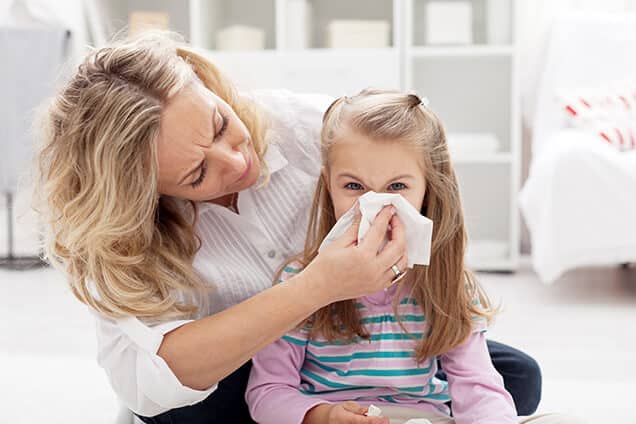 Improving Indoor Air Quality in St. Johns
Whether you want high indoor air quality to reduce the risk of passing respiratory viruses, or you want to tone down the smell of a roommate's perfume, we can help. Air quality testing tells us what particulates are most commonly found floating in your home. Many very common or essential home systems can add pollutants to your indoor air, and some homes are so airtight to improve energy efficiency that they trap particulates inside.
Some common causes of air pollutants include:

Fuel-burning appliances, i.e., a furnace
Building materials
Cabinetry and furniture
Cleaning products

Tobacco
Air fresheners/scented candles
High humidity
Schedule Accurate Air Quality Testing
Suppose you aren't sure about the need to improve your indoor air quality, schedule air quality testing with our expert technicians. In some cases, improving air quality might be as simple as cleaning out your ducts, which we at McGowan's Heating & Air Conditioning are happy to do. We work to make sure you have maximum comfort inside your home as affordably as possible. If all you need is the answer to some questions, we're only a phone call away.
When you need a little more help, you can schedule our heating and air conditioning services without worrying. Every time we assist a customer, it comes with a 100% satisfaction guarantee. If you're still unsure, take a look at our A+ rating on the BBB and some of the many happy customer reviews (4.7 stars) on our Google listing.
Call us today to arrange indoor air quality testing for your home so that you and your family can take a deep breath and relax at the end of the day.