Indoor air quality is a major part of a comfortable home environment. A wide range of factors contributes to poor air quality, which can put you and your family's health at risk. McGowan's Heating & Air Conditioning offers effective air testing and maintenance solutions to Ortega, FL homeowners.

Our specialists can help determine your current levels of airborne contaminants, particulates, humidity and more. Whether the pollution is coming from inside or outside of your home, we can help evaluate and improve your air circulation so the whole house can breathe easier.
Indoor Air Quality Experts in Ortega
For good health, well-being and comfort at home, maintaining high indoor air quality is a priority. It can be affected by gases such as carbon monoxide, radon and VOCs as well as microbial contaminants. Proper filtration and ventilation is the primary method for diluting these contaminants and making the air more breathable.
Cooking, heating and smoking are some of the most common activities that produce indoor air pollution. It's important to ensure your AC unit and other forms of ventilation aren't further worsening air quality rather than diluting contaminated air. If you live in a home with many carpets, rugs and porous surfaces, they should be cleaned regularly to prevent harmful bacteria or mold.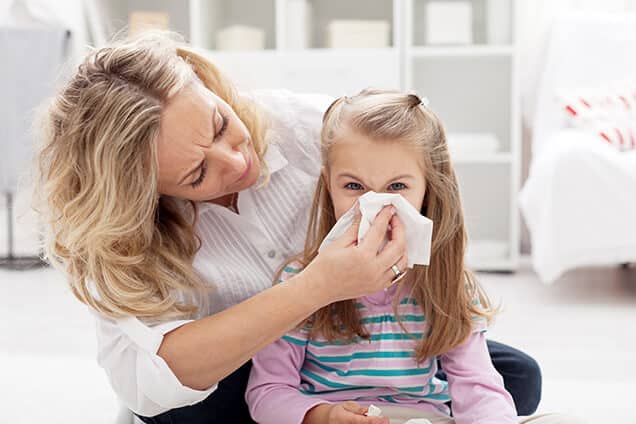 Consider getting air quality testing if your home has any of the following:
Fuel-burning appliances
Tobacco products
Cleaning products under sinks/shelves
Excess moisture
Cabinetry/furniture pieces
Even if you carefully monitor what you use and do indoors, Ortega's humidity levels can be difficult to manage at certain times of year. If you're concerned about outdoor factors, it's best to seek professional assistance. Whether you need air duct cleaning, a new filtration system or just friendly advice, our specialists can recommend the right products and solutions for your situation.
Reliable Air Quality Testing and Solutions
For over four decades, McGowan's Heating & Air Conditioning has been providing trusted air quality solutions to residents of Ortega and surrounding areas. Our company has A+ rating with the Better Business Bureau, and we stand by our work enough to offer our exclusive TRUST ME process: a 100% satisfaction guarantee for up to a year after service. Customers trust us to ensure their homes are safe, clean and comfortable.
In need of an air quality testing service in the Ortega area? Contact our heating and cooling specialists today!