According to the US Environmental Protection Agency, indoor air pollutants are 2 to 5 times higher than outdoor pollutants, and that's true even for your indoor air quality in Fleming Island, FL. If left unchecked, indoor air pollution is a health hazard, especially if you have loved ones with allergies, asthma, and dust sensitivity.

Although some homeowners assume that their cooling or heating systems provide helpful filtration and humidity control, you still need more aggressive measures to protect your loved ones' health and comfort.
Your Professional Indoor Air Quality Team in Fleming Island
Indoor air quality (IAQ) refers to the air quality within and around your property. While it's easier to feel when the surrounding environment is polluted, it's not easy to diagnose the air quality level in your home. You can rely on the experts at McGowan's Heating & Air Conditioning to ensure that you have quality indoor air in your home or business premises.
Our technicians use state-of-the-art air quality testing procedures to identify possible areas of concern. We also have top-notch industry technologies to address specific issues in your home and recommend the most effective strategies that will improve the air quality.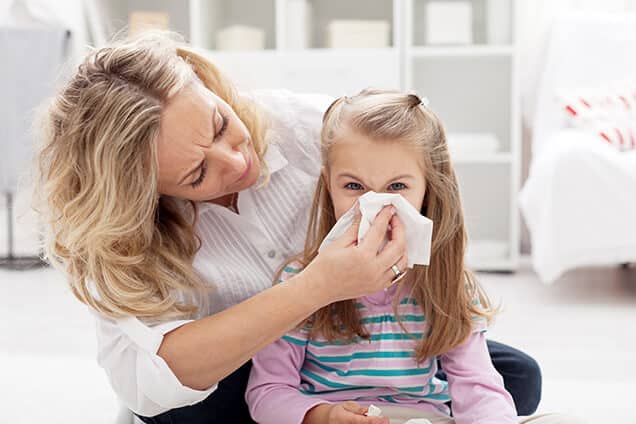 Some indoor air pollutants that are present in most homes include dust and pet dander allergens found in the carpet, upholstery, beddings, and stuffed toys. Bacteria, viruses, and germs are also prevalent, and they spread quickly in enclosed spaces. Note that bacteria strains produce toxins that can cause significant damage to your immune system. You may also have volatile organic compounds usually emitted as gases from aerosol sprays, pesticides, cleansers, air fresheners, and sprays. Sadly, these pollutants aren't visible to the human eye and have significant impacts on your health.
These indoor air pollutants can lead to serious health conditions such as:

Eye and skin irritations
Flu-like symptoms

Allergic reactions
Respiratory tract infections
Breathe Easier with Our Air Quality Testing Services
At McGowan's Heating & Air Conditioning, we believe in professional air quality testing services for your home and business. As a result, we've invested in the best tools to test for key pollutants such as lead, carbon monoxide, radon, and mold that can impact your health.
Even better, we have over 40 years of experience helping customers enjoy the highest level of air quality in their environment. We always focus on offering 100% satisfaction in every task, whether big or small. Our services are BBB accredited, and A+ rated, so you can trust our technicians to deliver the best results in any IAQ testing process.
McGowan's Heating & Air Conditioning is a call away whenever you need professional indoor air quality testing services. Call us today to request service! We also provide certified heating and cooling services in Fleming Island.