McGowan's Heating & Air Conditioning is the most trusted name in indoor air quality in Amelia Island, FL, and we have served customers in the area for more than 40 years. We offer a full range of indoor air quality services to keep the air in your home free of mold, allergens and other contaminants that can impact your health. If you're looking for air quality testing, air purification, air duct cleaning, air quality product selection or other services related to the air your family breathes — we've got you covered!

We are a BBB A-plus rated contractor ready to send highly qualified technicians to your home near Nana Dune, the Historic District or anywhere on the island!
Trusted Indoor Air Quality Service on Amelia Island
There are many signs that indicate that you may need to clean your air ducts or invest in indoor air quality products to improve the air you and your family breathe at home. If the air in your home is too dry, it may be a problem with your heating system, and if the air smells musty, it may be time to invest in a humidifier or dehumidifier. By installing air purification systems, you can reduce allergens and prevent certain respiratory illnesses that members of your family may experience now or in the future.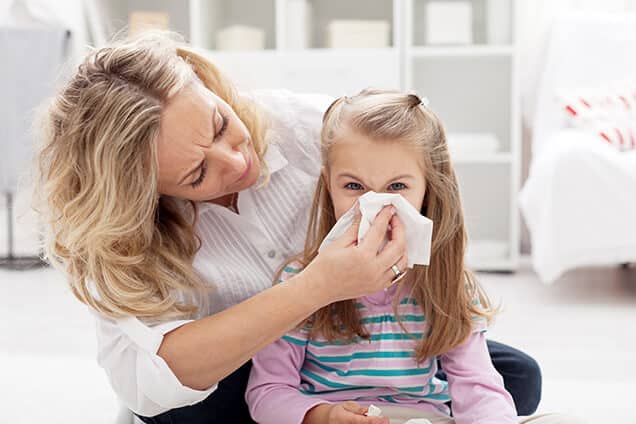 The following symptoms may indicate that it's time to call the indoor air quality pros at McGowan's Heating & Air Conditioning:
Musty smells in your home
Overly dry air
One or more family members have allergies
Mold or other health hazards
Amelia Island is surrounded by beautiful ocean views. However, our location can make the air indoors moist and wet. our technicians can conduct air quality testing and recommend products to improve the air quality in your home.
With your approval, we can often install the products during the same visit. Our courteous technicians will show you how to run the equipment and answer any indoor air quality questions you may have about your family's health and safety.
Your Indoor Air Quality Team
At McGowan's Heating & Air Conditioning, we provide the best indoor air quality testing and services on Amelia Island. Whether you have a problem with your air ducts emitting musty air into your home or allergens and other contaminants making your family sick, we can suggest the right air purification, dehumidifier or humidifier system to improve the air quality in your home. We have a satisfaction guarantee, so the job isn't done until you're happy. McGowan's Heating & Air Conditioning is a leading air quality testing provider and we're always committed to excellence.
Are you worried about the indoor air quality in your Amelia Island home? Contact us today for comprehensive air quality testing, products and heating or air conditioning services.