March 16, 2022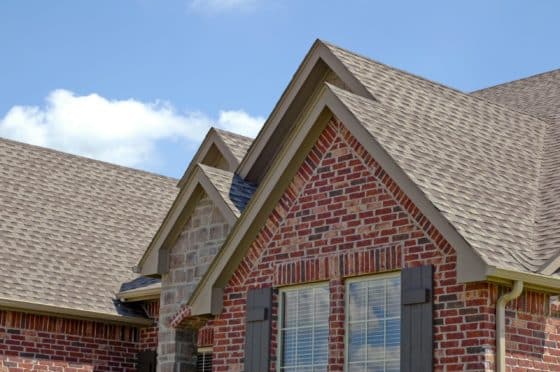 When evaluating a new home, we often focus on kitchen fixtures, living room appliances, and aesthetic factors. However, the performance of the HVAC system can impact the comfort and safety of the house. Therefore, it is essential to determine the condition of the heating and cooling installations. Here is how you can assess the HVAC system in a new home.
Take Time to Understand the HVAC System
The first step is to evaluate the HVAC system in the new home and what it includes. The system's design may vary depending on the household's needs and climate.
Most recent HVAC models come with a smart thermostat to control temperatures more precisely. The system may also include a humidifier or air purifier. If there is no smart thermostat or air purifier, consider whether you'll need one in the future.
Humidity in northeast Florida can exceed 70% in the fall. Therefore, understanding the system in your new home will help you budget for a dehumidifier.
It is also advisable to find out the age of the HVAC system. You can expect your HVAC model to last between 10 and 15 years. That way, you can determine if you have to plan for a replacement soon.
Inspect Equipment and Check Energy Efficiency Ratings
After evaluating the components of the HVAC system, you can inspect the equipment. The area around the HVAC system should be clear and clean. Pools of water around the system could indicate a moisture problem.
You may notice rust and discoloration on parts of the unit, often symptoms of a failing system. Pay attention to any noises such as grinding, banging, and scraping. If you're unsure, you can contact McGowan's Heating & Air Conditioning's NATE-certified technicians in Jacksonville.
Even if the system appears new, check the energy-efficiency ratings. The performance of heating systems is evaluated by AFUE (annual fuel utilization ratio). High-efficiency boilers and furnaces have an AFUE of 90% to 98.5%, compared to 80% to 85% for mid-efficiency systems.
Your AC's performance is determined by the SEER (seasonal energy efficiency ratio) rating. The minimum for Florida is 14 SEER, which is an update from 13 SEER, the previous standard for the whole country.
You can find the ratings by locating a yellow and black sticker labeled "Energy Guide." An Energy Star label indicates a system with above-average efficiency levels.
Evaluate the HVAC System Installation
The performance of the HVAC system will also depend on the installation of the ductwork and other components. For example, proper sizing of an HVAC system can influence its efficiency and lifespan.
However, if the system keeps switching on and off, it could be oversized. An oversized system can damage components and accelerate wear and tear.
An undersized system will overwork trying to meet the temperature needs of your home. Overheating can damage the heat exchanger and other components of your system. Faulty heat exchangers are not only expensive to replace but can also pose carbon monoxide hazards.
Mistakes during the installation can cause problems down the line, even with the most efficient HVAC system. The house should have adequate insulation to avoid energy wastage that overworks the furnace or AC.
The insulation must be of the correct grade for the building and climate. In Florida, framed wall insulation should be at least R-13 and R-30 to R-60 for an uninsulated attic.
You can also seal holes around windows and doors to avoid conditioned air leaking. You may consult the certified technicians at McGowan's Heating & Air Conditioning for an inspection of your home and HVAC system in Jacksonville.
Temperature Regulation and Zoned Heating and Cooling
You can also determine the performance of the system by evaluating temperature regulation. Uneven temperatures across the house are often a symptom of a failing system.
First, rule out other factors such as blocked air vents. Your HVAC system is built to provide conditioned air evenly throughout the house. Blocking the vents only forces the system to overwork and may cause overheating. Replace the filter to ensure there are no airflow blockages.
If the HVAC system is heating unevenly, it may be a problem with equipment sizing or diminishing performance. You can adjust the settings from "On" to "Auto." If it still doesn't work, consider zoning your home.
Zoning involves using multiple thermostats to regulate temperatures in selected areas of your home. It can increase your HVAC system's energy efficiency and boost comfort levels. It is recommended for homes with unused rooms with varying heating requirements.
However, zoning can be expensive to implement. Therefore, addressing any underlying problems such as inadequate insulation is crucial to avoid costly mistakes. It is advisable to plan for an energy audit to pinpoint the source of the issue.
Check Your Maintenance Service History
HVAC service companies have records of repair and maintenance of heating and cooling equipment. The documentation allows technicians to diagnose the problem effectively from previous repairs or maintenance work.
You can use the customer's records to determine if the system will need a replacement. Most equipment will need multiple repairs in the last two years of its life. If the records show frequent appointments, it could be a sign you'll need to replace it.
Check the warranty and confirm if it is transferrable to a new owner. Some brands can allow a transfer, but it is not always automatic. You may be required to register the transfer within a specified timeframe to uphold the warranty.
Some manufacturers will not allow for a transfer at all. You can ask the homeowner for all the warranty paperwork. Without a warranty, you may have to pay for expensive components such as compressors and heat exchangers out of pocket.
Schedule an Inspection and Maintenance of the HVAC System
After checking the maintenance and repair history, it is wise to consider planning for a tune-up. Ensure you don't skip annual maintenance as it could void your warranty.
Maintenance can unearth problems that would have escaped your untrained eye. Certified technicians have the tools and expertise to handle intricate components of your system. They can repair faulty electrical connections, recharge the coolant, and clean internal components.
Those maintenance tasks can restore the performance of your equipment and extend its lifespan. Leaks in the ductwork or faulty parts can create problems that may cause premature failure.
You can also schedule an inspection for an audit of your home's energy efficiency. You may need to upgrade the insulation and fix air leaks. Early detection of those issues will prevent costly repairs and replacements in the future.
Our technicians will also offer insights on new systems with higher energy efficiency. Replacing your equipment may allow you to take advantage of the latest innovations in heating and cooling.
For example, modern HVAC equipment has two-stage heating and cooling. The two-stage feature enables precise temperature control, which boosts comfort levels and reduces cold and hot spots. A replacement can reduce energy consumption, making the new system a wise long-term investment.
You can rely on McGowan's Heating & Air Conditioning for top-notch HVAC system repair and replacements in Jacksonville. Our team repairs, maintains, and installs furnaces, air conditioners, dehumidifiers, heat pumps, and UV lights. You can consult our BBB-accredited company for air duct cleaning, indoor air quality, and attic insulation. We also have vast experience in new home construction. Contact our acclaimed HVAC systems team for a 100% guarantee on our services today.