June 20, 2022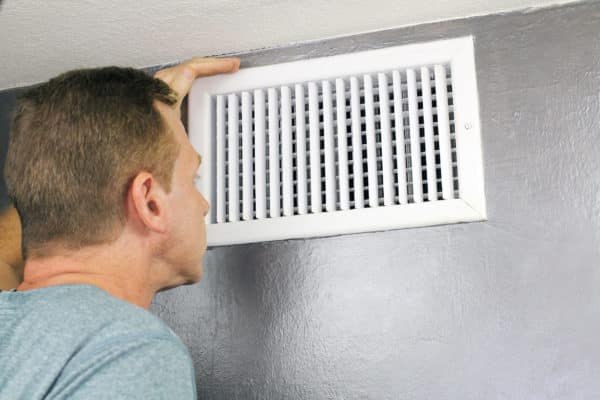 Undoubtedly, blood pressure is among the most common health indicators; it falls within the appropriate range when you're healthy. And when it's too high or low, there's probably something impeding blood flow.
Your HVAC system's static pressure reading is based on the exact mechanism. It monitors airflow resistance within your coil, furnace, ductwork, and air filter. Similar to your body, when flow resistance surges, your system must exert more significant effort to stay up.
And this hard work can cause wear and tear, eventually calling for a replacement. The good news is that you can avoid costly repairs and replacements with routine maintenance and good practices.
Static Pressure Drags Your System
Regardless of size, HVAC systems are created to transport a particular air volume. Similarly, ductwork is designed to enable your HVAC system's optimum functioning.
When you have a properly built and installed system, static pressure will be where it's intended to be. Unsuitable system design, improper installation of ductwork, and filter selection cause static pressure. Most residential properties experience a combination of these elements.
Until you resolve the static pressure issue(s), your HVAC system will never operate at its maximum capacity and may fail sooner than you anticipate.
Meanwhile, you may encounter the following:
A noisy system
Improper airflow
Equipment failure
System failure
Restricted airflow causes an increase in noise. More static pressure results in a louder system.
Have you ever seen hot spots, cold patches, or air hovering above a register? Increased static pressure is frequently to blame.
When static pressure skyrockets, the system may move too much or too little air per ton, leading to uncomfortably warm or cold temperatures throughout the home.
If you've never had to repair your compressor or blower motor due to equipment failure, consider yourself fortunate. These are costly repairs, and you may be without heat, air conditioning, or both. Static pressure often leads to such failures. In extreme circumstances, static pressure can substantially limit the lifecycle of your equipment, resulting in total system failure.
Causes of High Static Pressure in Your HVAC
Your one-inch pleated filter may be contributing to high levels of static pressure. Although the one-inch pleated filters are pretty common, they can cause a considerable airflow restriction. Their small surface area, coupled with their thickness (or a higher MERV value), causes a massive restriction on airflow.
McGowan's Heating & Air Conditioning advises using a median filter with a modest pressure drop. It will give you the necessary filtration without a significant rise in static pressure. You can also add UV lights to the supply ducts or shift to a HEPA filter if you are truly worried about allergens. All of these alternatives are superior to the one-inch filters.
Poor design or installation of ductwork is also a problem. Ductwork restrictions or obstructions can also cause high static pressure. Possible issues include drooping flex ducts, extreme dips and bends, or other installation errors. You might have to reinstall or repair the ducting. If that is not practicable, changing to a variable speed blower motor should improve airflow despite your ductwork issues.
Undersized air returns are similar to incorrect ductwork but pose their own set of problems. It's important to note that your compressor was created to pump a high-pressure refrigerant. If there is insufficient return air, the system may direct liquid back to the compressor when it shouldn't. This shortens your compressor's lifespan over time. It can also lead to blower motor failure, which is a costly repair. The solution involves adding a return or enlarging an existing return duct.
The last possibility is that you may have an extremely filthy filter. If it has been more than three months since your last change, it's best if you replace it immediately to reduce static pressure.
What About Low Static Pressure?
We've discussed high static pressure in detail, yet low static pressure can also be problematic. While extremely uncommon, low static pressure typically suggests one of two conditions.
The first issue would be that your installation technician enlarged the trunk lines. This is usually common in some older dwellings. Most old plumbing that hasn't been maintained will have issues, which is why [company name] recommends having yours checked if you live in an old building.
The second issue could be that you have made numerous energy efficiency enhancements. Perhaps you've made significant changes in your home to conserve energy. Your updated home may be incompatible with your existing ductwork in extreme circumstances. Although they might have been the correct size before, they've become inadequate with new equipment in place.
In either case, you likely struggle to maintain comfort. Your airflow might be insufficient. One side of a room will be warm, while the other will be chilly. Typically, the remedy is to have a professional modify and reinstall the ducts.
Keeping Track of Static Pressure
You cannot simply assess static pressure without specialized equipment, a willingness to dig into your system, and experience. This is where professionals like [company name] come in handy.
Having a technician assess the situation and take accurate pressure readings will identify the problem. The technician can then provide practical solutions to correct the problem.
Is your static pressure high? We'll check if you are using a restrictive filter or whether your return duct is too small. Maybe the problem is insufficient static pressure. Perhaps your ducts are too large. We can look into that, too. Low static pressure is uncommon but not unprecedented.
In HVAC, minor adjustments can have a significant effect. Changing your filters can lower static pressure and may save you on the unnecessary replacement system. As always, the sooner you inspect your static pressure, the earlier you can resolve any issues before they cause equipment failure.
Book the Professionals!
Call [company name] today to schedule your HVAC appointment. We proudly serve Jacksonville, Bunnell, and other Northeast FL areas. We offer heating and air conditioning repair, installation, and replacement services as well as duct cleaning. If you're building a new home, we'd be happy to help with warranty claims or go over your policy.
Other services we provide include HVAC design and build, commercial HVAC, attic insulation, air duct cleaning, mobile home units, and overall indoor air quality solutions. Our experts will assess your HVAC system, pinpoint the issue and provide viable recommendations. You can visit our website for information on financing and maintenance programs, chat with our online service, or visit the online store!
We are proud to provide quality products through brands like Carrier, Trane, Nest and Lennox. Some products you can expect to purchase from us include thermostats, air filters, UV lights, heat pumps, and mini split systems. Our TRUST ME process allows us to confidently provide a one-year satisfaction guarantee, because it provides you with a series of steps to ensure that your equipment has been installed correctly.
Lastly, you can rest assured knowing that 24/7 service is available for any unexpected HVAC emergencies, and we have videos and tutorials about our units available for you to browse as well. Call [company name] now to get started!