When you want to schedule air duct cleaning for your Yulee, FL, home, consider the exceptional assistance offered by McGowan's Heating & Air Conditioning. It's important to keep the ducts in your home as clean as possible so that you have fresh and safe air circulating throughout your space. Most professionals recommend that you get a professional duct cleaning performed every three to five years.

Homes in dusty areas should have more frequent cleanings. You should also get a duct cleaning performed if your home has been under construction or had a recent renovation. An expert will use a strong vacuum hooked up to your ductwork to get all dust and debris removed from the inside of your ducts.
Affordable Duct Cleaning Assistance
Keeping ducts clean can reduce the dust, allergens, and other irritants that are circulating throughout your home. This can lead to a cleaner and more pleasant living environment. If you've noticed a musty smell in your home or that the air filters in your heater and air conditioner are constantly dirty, your ductwork may need to be cleaned.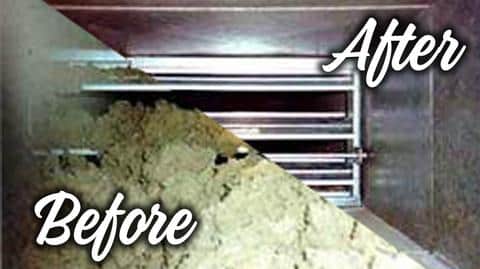 Several signs can indicate it's time to get your air ducts cleaned:

Excessive dust in your home
Insect infestations
Poor airflow
Increased energy bills
As part of the cleaning, a technician can examine your ductwork for any lurking issues. They can answer any of your questions about the state of your ducts. You can trust an expert to keep your property protected and clean throughout the process. Everything will be left tidy when the job is done, and we'll remove all waste.
The Best Air Duct Cleaning Company in Yulee
Regardless of the scope of a job in Yulee, you can trust the technicians from McGowan's Heating & Air Conditioning to get it done right. We've been working in the area for more than 40 years, and we value the loyalty of our customers. To allow people to have peace of mind when using us, we offer a 100% customer satisfaction guarantee. Our family-owned and -operated company is committed to excellence, and we'll go the extra mile to meet any of your specific needs.
We charge reasonable rates for our work and will be upfront with our pricing. You'll have the chance to review and approve a cost estimate for any job before we get started with it. Our heating and cooling company is able to respond to all requests promptly and professionally. We'll give each job our full attention and work efficiently at all times.

Call the team from McGowan's Heating & Air Conditioning today to learn more about how we could help with the air ducts in your Yulee home.