McGowan's Heating & Air Conditioning is a professional air duct cleaning company serving St. Johns, FL, and the surrounding area. Dirty ductwork can cause a range of health and respiratory complications, including allergies and asthma. They can also encourage mold growth, which can result in health issues. If you've noticed that your home always seems dusty, it might be an indication of dirty ducts. To guarantee safety and comfort, allow a duct cleaning team like that at McGowan's Heating & Air Conditioning to clean your air ducts every three to five years. Dirty ducts can increase your energy bills by forcing your heating and air system to work harder and longer than it should.

They can also interfere with airflow, affecting your comfort and lowering indoor air quality. Our experts attach a state-of-the-art portable vacuum to your ductwork to remove all dust particulates, dust mites, harmful bacteria, skin dander, pollen, pet dander, and other debris from your air ducts efficiently and professionally.
The Best Duct Cleaning Company in St. Johns
Indoor air quality plays an integral role in establishing a healthy home. Oftentimes, signs that you need to have your ducts cleaned are pretty obvious. If your home is always dusty, your air ducts might need a thorough cleaning. Also, if your energy bills have increased without an explanation, or you've noticed lingering, musty smells coming from your heating and air system, you should have your ducts inspected.
If you have recently remodeled or renovated your home, dust, dirt, and other debris from the project will find their way into your ductwork. Once settled inside, this dirt will impede airflow, straining your home-comfort system.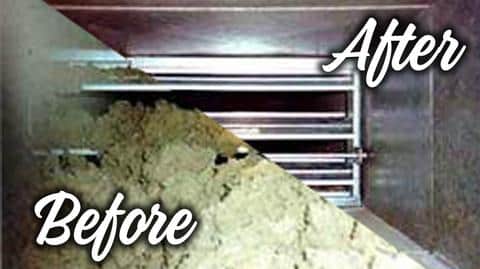 There are various benefits of having your ducts cleaned:

Improved airflow
Elimination of bad odors
Improved energy efficiency
Reduction of allergens
A cleaner, healthier indoor environment
Duct Cleaning You Can Count On
At McGowan's Heating & Air Conditioning, we are ready to clean air ducts in and around St. Johns. Our experts are highly trained and experienced and devoted to doing the job right. We always keep the best interests of our clients in mind. Our technicians can handle projects of any scope or size. We use advanced tools and equipment to ensure we deliver reliable results and back our results with a 100% satisfaction guarantee.
Our family-owned heating and AC company focuses on establishing long-term relationships with our customers. We have been keeping families comfortable since 1974, and we'll go above and beyond to meet your unique needs.

Call McGowan's Heating & Air Conditioning today to schedule a top-notch duct cleaning service in St. Johns.