When you're searching for a duct cleaning professional to help with a job in Fleming Island, FL, consider the exceptional help offered by McGowan's Heating & Air Conditioning. Clean ducts can ensure that you have fresh air circulating throughout your home. It's important to get ducts cleaned every three to five years or after your house has been under construction.

Air duct cleaning can remove all dirt and debris from the walls of your ductwork and improve airflow throughout your residence. Clean ducts can optimize the energy efficiency of your heater and air conditioner and minimize the wear and tear on your systems. Professional duct cleaning can be a great investment in your property.
Your Fleming Island Air Duct Cleaning Company
To clean the internal components of your duct system, a professional will hook up a powerful vacuum to an exterior port. They'll use a suction hose to get all dirt removed from the walls of ducts throughout your home. You can trust an expert to keep your house protected throughout the cleaning process.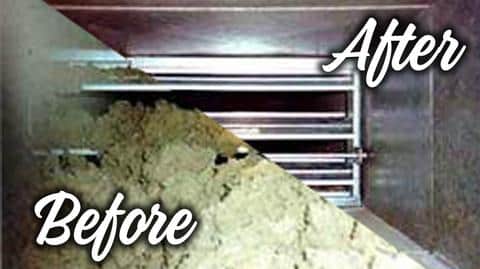 There are several signs that can indicate you have a dirty ductwork system:

Excessive dust in your home
Higher than normal energy bills
Reduced airflow
Constantly dirty air filters
Whether you've noticed a musty smell in your house or discovered insects living in your ducts, you'll want to schedule a cleaning for your ductwork. You'll be able to have complete confidence in the air flowing throughout your duct system after it's been cleaned. You can count on a technician to leave their work area tidy when they're done with a job.
Skilled Duct Cleaning Experts
The technicians from McGowan's Heating & Air Conditioning are highly experienced and give each project in the Fleming Island area their full attention. As a family-owned and -operated company, we're committed to offering highly personalized assistance. We offer the Trust Me process to our customers and will go the extra mile to meet your individual needs. All of our results come with a 100% customer satisfaction guarantee, and we refuse to cut corners with any aspect of our work.
To keep our help as accessible as possible, we charge reasonable rates for everything we do. Our heating and cooling technicians can give you a cost estimate for any job before we get started. We use high-quality products and professional tools for all of our work and stand behind the quality of our results.

Find out more about getting the ducts in your Fleming Island area home cleaned professionally by calling McGowan's Heating & Air Conditioning today.