Are you in need of air duct cleaning in Amelia Island, Florida? You may have recently noticed more dust around the home after kicking on the furnace this season. Your ductwork is responsible for circulating air around your house and directly contributes to indoor air quality.

We understand how frustrating it can be to see dust and dirt just out of reach behind the vents. We can help you with expert duct cleaning in Amelia Island. Trust us to answer all your questions and give professional advice on how to make your home safer.
Amelia Island Air Duct Cleaning
The ducts in your home can easily build up dirt, dust, and pet hair that is pushed around the home. You may see more dust coating the vent coverings or surfaces like counters or shelves. Family members with allergies may begin to cough, sneeze and have trouble breathing. There may even be new sounds coming from the vents, indicating a pest or rodent infestation. Animals and insects often take advantage of contaminant buildup to make nests. Dirty air ducts can lower the air quality of the entire home and put at-risk family members like the elderly, children, and pets in harm's way.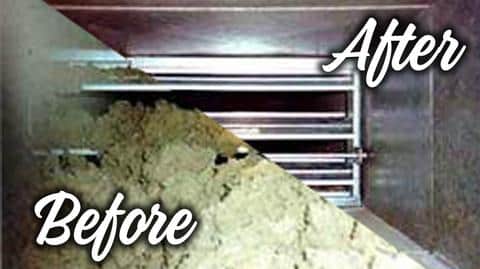 Keep a lookout for any changes in your ductwork. Contact us immediately if you notice any of the following issues:

Higher utility bills
New rodent or insect infestation
Inconsistent airflow
Excessively dirty air filters
Mold or mildew odor
The air ducts in your home ensure heat can effectively reach every room. While the filter you replace every couple of months catches a lot of dust and particulates, only a professional duct cleaning can thoroughly clear out contaminants that have made their way into the ductwork. Too much dust and debris buildup in a home can affect the function and efficiency of the furnace and wear down the entire HVAC system prematurely. We can help you save money while keeping your home safe for your family.
Your Trusted Duct Cleaning Team
McGowan's Heating & Air Conditioning can help you with all your ductwork cleaning needs in Amelia Island. Our experienced experts will thoroughly inspect and clean your ducts and HVAC system to keep your home running smoothly. We've been a trusted air duct cleaning company for more than 40 years. Our team ensures that all of our clients are completely satisfied with our customer service and friendly professionalism. Our heating and cooling company is available to help you feel more confident in your home.

Don't let your family suffer from poor indoor air quality. Call our professionals now to get an expert opinion on your ductwork.