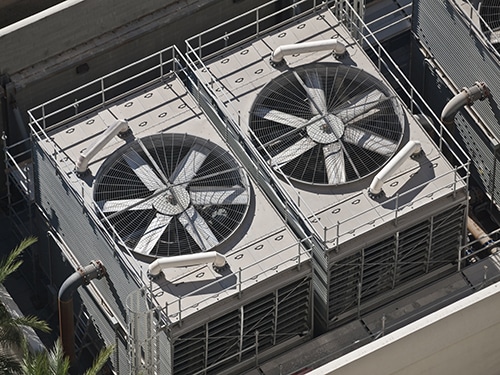 Do you need a reliable contractor for commercial HVAC in Yulee, FL? At McGowan's Heating & Air Conditioning, we provide efficient, right-the-first-time services for our customers throughout Nassau County. So, if you're having difficulty with your commercial air conditioner, our technicians can provide the necessary services whether you have a rooftop, packaged or other configuration.
For smart comfort solutions, reach out to our team for the best commercial HVAC in Yulee. We have served area businesses for more than 50 years and hope to do so for another five decades!
Expert Commercial HVAC Repair in Yulee
We can provide an accurate estimate for commercial HVAC repairs in Yulee. If your system requires replacement due to age or wear, we will give you an honest estimate on today's top manufacturers in the industry. First, our certified technicians provide a consultation to assess the commercial air conditioner or another HVAC system for your building or business. Once we receive your go ahead, we can often install or begin work on the same day.
Whether you need HVAC repairs, preventative maintenance or new ductwork, our team can handle the job. We can design the perfect commercial air conditioning system to keep your Florida business comfortable for employees and customers. If you need assistance with ductwork and system installation for new construction, we will manage the project to ensure that it goes smoothly and help you achieve maximum efficiency in your new space.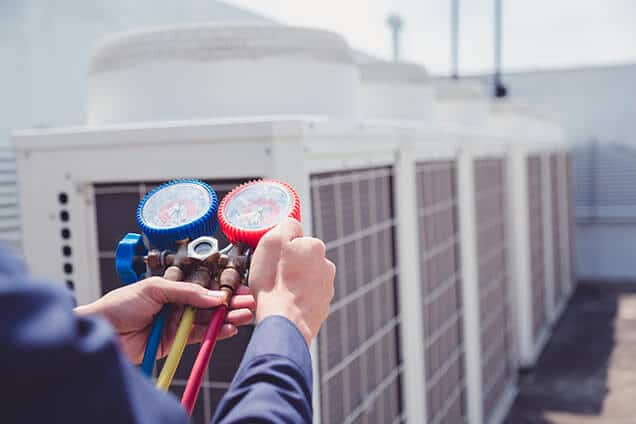 Look for the following signs that you may need commercial HVAC services. We specialize in commercial air conditioning that continues working for many years, even in Florida's grinding heat!

High utility bills
Strange noises or smells
Thermostat doesn't work
Lukewarm air from vents
Your Commercial HVAC Team
At McGowan's Heating & Air Conditioning, we are a trusted HVAC company that works hard to find the best local technicians to serve our fellow business owners. We understand the importance of keeping your environment comfortable. If customers are dripping with sweat, they aren't likely to stay long enough to buy anything. Additionally, we do our best to minimize disruptions while repairing, installing or replacing your commercial air conditioning system. Using high-quality tools and parts from trusted brands, we have worked hard to earn and maintain our sterling reputation.
Our Commercial Services Division can design, implement, test and maintain simple or complex HVAC systems in the greater Yulee area. So, when you don't know who to call, start with us for guaranteed commercial HVAC services.

Affordable prices, courteous technicians, attention to customer care and flexible scheduling make us the perfect partner for you. Contact McGowan's Heating & Air Conditioning for commercial HVAC in Yulee today!