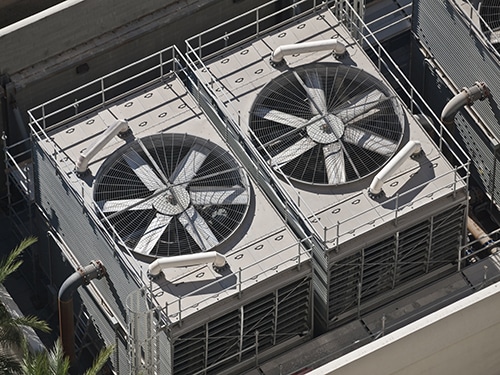 McGowan's Heating & Air Conditioning is here to help your organization with commercial HVAC in St. Augustine, FL and throughout the surrounding communities. We have been serving the local area for over 40 years and have the necessary expertise to handle complex commercial air conditioner installations. Due to their size and complexity, commercial facilities have more robust air conditioning needs than residential homes do, and it takes an experienced commercial AC contractor to address those needs effectively. Here's a look at how we can help keep your commercial facility comfortably cool over the years.
Commercial Air Conditioner Service You Can Count On
Many of our clients first come to us when they are in need of commercial HVAC repair. When something goes wrong with your AC system, you'll want to address it as quickly as possible to keep your staff, customers and business partners comfortable while at your facility. Because the weather in St. Augustine can get so hot, especially in the summer, problems with your air conditioner can quickly result in unsafe conditions, so it is important to take care of the problem right away. For that, you can count on McGowan's Heating & Air Conditioning.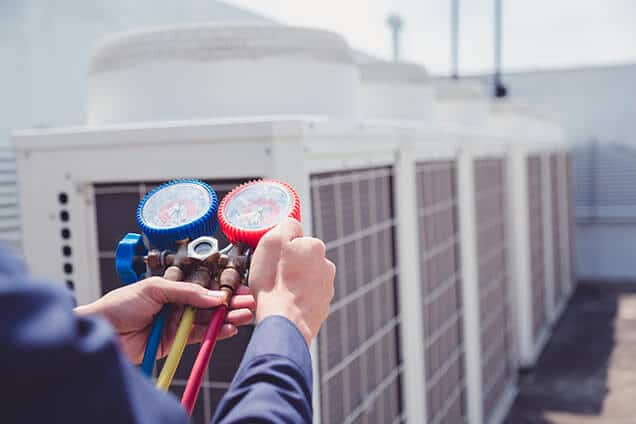 If you notice any of the following, your commercial HVAC system might be in need of repair:

Steadily rising cooling costs
Smells, noises or leaks from HVAC units
Hot or cold spots throughout your commercial facility
Reduced or stopped airflow from vents
Our team always strives to repair your commercial air conditioner when it makes sense to do so, but if the repairs would be exceedingly costly, it might make more sense to replace the unit instead. Based on our expertise from working with commercial enterprises for over 40 years, we can recommend a suitable replacement for your air conditioner and then complete the installation for you. We can also provide new installations for recently built facilities.
Lastly, we provide ongoing commercial HVAC maintenance services to keep your system running as smoothly as possible. Through regular tune-ups, we can spot possible issues before they become major problems, potentially saving you a lot of money and headaches on air conditioner outages.
Dedicated, Trustworthy St. Augustine Commercial HVAC Service
The McGowan's Heating & Air Conditioning team takes great pride in being active members of the local community, not just through our HVAC services, but our community outreach as well. We are family-owned remain committed to taking great care of each and every client we have, no matter how big or small the job.

We invite you to reach out to us at any time for commercial HVAC in St. Augustine and the neighboring suburbs. Call McGowan's Heating & Air Conditioning today to schedule your first appointment with our team.