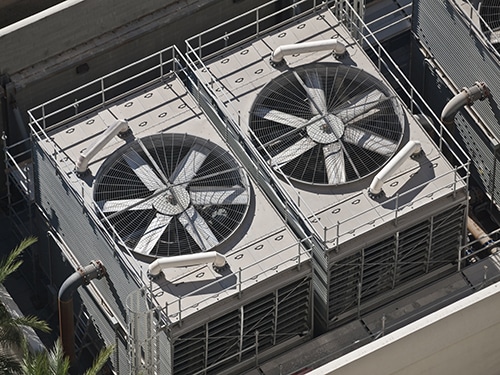 When you are in need of commercial HVAC in Palm Coast, FL, you can count on McGowan's Heating & Air Conditioning to get the job done right. We have been operating in the local area for nearly 50 years and have worked with countless businesses during those decades. Commercial air conditioner needs are markedly different from residential ones, primarily due to the size and complexity of business facilities. It requires dedication and expertise to serve commercial organizations effectively, and we are here to do just that. Here's an overview of our HVAC services for commercial businesses.
Commercial Air Conditioner in Palm Coast
With so much going on in your business, you likely don't give your commercial air conditioner much thought unless there is a problem with it. The McGowan's Heating & Air Conditioning team can repair a wide range of common air conditioner issues, restoring your system to proper operation.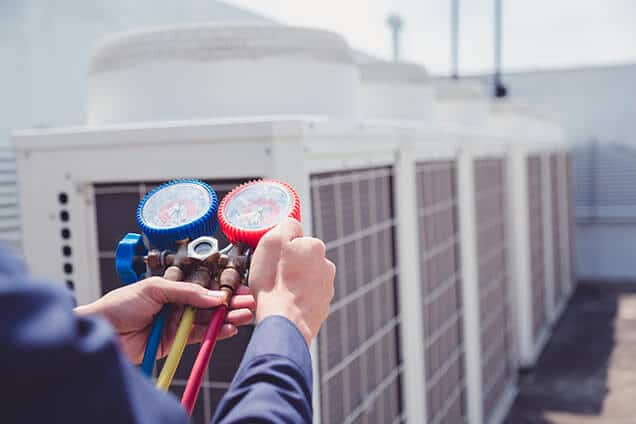 This can include a number of typical A/C issues, like:

Leaking fluids or strange smells
Grinding, clanking and other noises
Warm air or no air coming from vents
Increasing energy costs due to reduced efficiency
When something goes wrong with your commercial air conditioner, you'll want to have it fixed right away. It can get incredibly hot here in Palm Coast during the summer and throughout the year, and you'll want to keep your employees, clients and partners comfortable and cool.
In some cases, like if your commercial air conditioner is very old, it might make more financial sense to replace the unit rather than continuing to repair it. Our team can assist with this as well. We'll evaluate the needs of your commercial HVAC system and your company's budget so that we can make a suitable recommendation. Then, we can complete the installation and ensure everything is working properly.
Lastly, McGowan's Heating & Air Conditioning can help with the ongoing maintenance of your commercial air conditioning system. This can keep your system operating as smoothly and efficiently as possible over the coming years and can often save you a lot of money on repairs. We'll give your system regular tune-ups to keep it at its best.
Expert Commercial HVAC Contractor
When you work with McGowan's Heating & Air Conditioning, you can have confidence that you have made the right choice. We have been working with Palm Coast businesses for decades and have the experience to accommodate the unique HVAC needs of commercial organizations. We are committed to giving back to the local community as well, because we truly care about the people and businesses in the neighborhoods we serve.

For all your needs with commercial HVAC in Palm Coast, call on McGowan's Heating & Air Conditioning. Our friendly technicians are standing by to assist you.