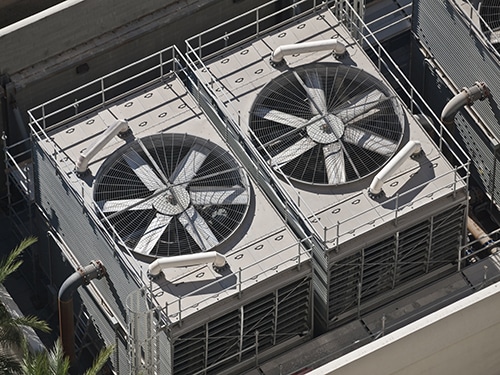 Commercial HVAC in Fleming Island, FL needs are remarkably different from those of residential properties. For starters, commercial facilities tend to be much larger, so they demand more of their heating and cooling systems. This can present unique complications in the processes of designing and maintaining commercial air conditioners and systems. Fortunately, McGowan's Heating & Air Conditioning is here to assist with all your commercial HVAC needs. Here's what our team can do for your company.
Commercial Air Conditioner Services in Fleming Island
First of all, we can repair your commercial air conditioner if something goes wrong with it.
This can include a number of common AC issues, like:

Minimal or no airflow coming from vents
Increased energy costs due to reduced efficiency

Foul odors or strange noises coming from the equipment
Fluids leaking from the unit
These are some of the most common signs that your commercial HVAC system is in need of repair, but there are many others, so don't be shy about reaching out to McGowan's Heating & Air Conditioning if you notice something is amiss. The sooner we can address the issue, the better our chances of remedying it successfully and affordably.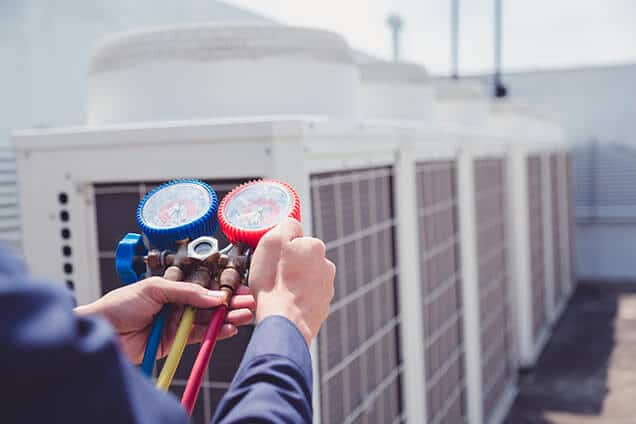 If repair is not possible or would not be cost-effective, we can also replace your air conditioning unit if needed. We have been working with commercial organizations in Fleming Island for decades, so you can rest assured that we have the necessary experience and expertise to meet your company's unique HVAC needs. Once you have made your selection, we can install your new unit and get everything up and running right away.
Finally, we can assist with the ongoing maintenance of your commercial HVAC system. This is a crucial task that is often overlooked. While skipping regular maintenance may save you a bit of money upfront, it will likely end up costing you significantly more in repairs in the long run. Because of this, it is in your best interest to stay on top of the recommended maintenance schedule for your system. With regular tune-ups, your commercial air conditioner can keep pumping out that cool air you need for many years to come.
Commercial HVAC Services You Can Trust
We are proud to have been operating in the local area for over 50 years. Our family-owned business is actively involved in the local community as well as providing our dedicated HVAC services. We truly care about our clients and strive to deliver exceptional service at every turn.

Reach out to McGowan's Heating & Air Conditioning today with any issues for commercial HVAC in Fleming Island. Our team is always happy to help with whatever your company needs.