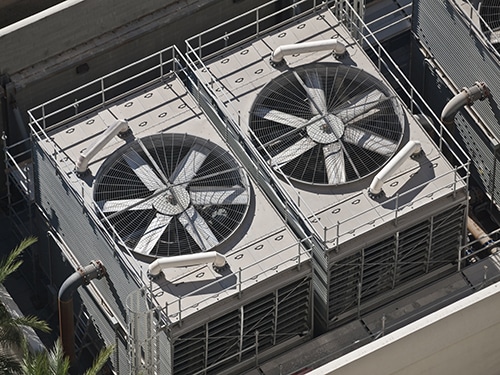 When you need commercial AC services or other types of commercial HVAC in Amelia Island, FL, always turn to experts like McGowan's Heating & Air Conditioning. Compared to residential services, there are unique challenges that general-purpose HVAC companies won't be suited for. Just a few examples of these obstacles are the need to work with larger spaces and diverse floor plans, such as in stores and offices. When you choose a commercial air conditioner, you benefit from industry-specific knowledge that ensures ideal outcomes. With McGowan's Heating & Air Conditioning, you can count on this kind of knowledge as well as 24/7 emergency service that can keep your organization running smoothly.
Commercial HVAC Services in Amelia Island
Complying with regulations is a unique obstacle for commercial enterprises, and it's necessary to protect workers, customers, and your company. At McGowan's Heating & Air Conditioning, we're deeply familiar with all the requirements of commercial air conditioning and electrical work compared to other cases. You can always count on us doing the job right, both in legal requirements and results.
We're also particularly able to provide excellent commercial air conditioner services. No matter what your building looks like, we'll be able to consider airflow, scale, and layout to figure out what the ideal system is. We'll work within your budget and goals to devise a system that gets great results, and makes everyone more comfortable and productive. In regards to productivity, we can also help your organization work better by improving indoor air quality and filtration.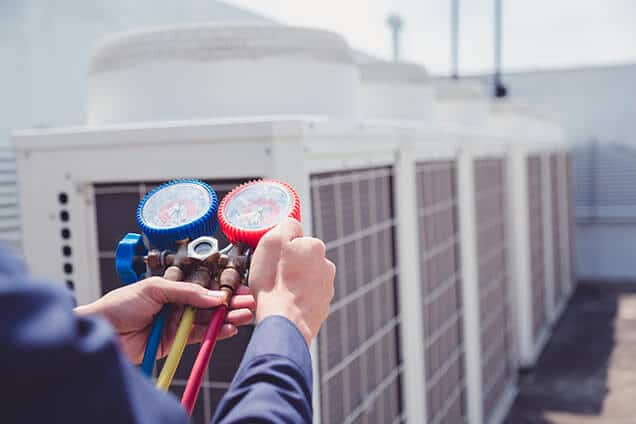 When you need commercial air conditioner services, working with commercial experts gets the best results:

Comfortable, healthy air boosts productivity
Complete repairs as suits your schedule
Prevent system failures with routine maintenance
Avoid lost time with emergency repair services
Our team is also perfect for providing the repairs and maintenance services that a commercial enterprise needs. We have a 24/7 service schedule and will work to accommodate you, whether you need urgent repairs in the middle of the day or want to schedule an overnight job.
Commercial Air Conditioners and General HVAC
At McGowan's Heating & Air Conditioning, we've provided countless customers in and around Amelia Island with excellent HVAC services for decades. We're closing in on half a century, with nearly 50 years of service under our belt. The key to our longevity and the loyalty of our customers is our service process, which emphasizes the customer experience and excellent results. From your first conversation with one of our system consultants, you'll feel that we understand your priorities and are the best choice to meet them. Once we've finished the job, you'll feel the difference that working with McGowan's Heating & Air Conditioning makes.

Call McGowan's Heating & Air Conditioning any time you need commercial HVAC in Amelia Island, and rest assured of a job well done.