Poor indoor quality is not only a health hazard but also undermines the comfort of your living space. At McGowan's Heating & Air Conditioning, we have worked with homeowners in the Yulee, FL area for the last four decades, helping them test, clean, and purify the indoor air quality in their homes. Read on to learn more about our solutions, including professional air quality testing!

The Most Reliable Air Quality Testing in Yulee
Whether you live in a new home, an old home, a single-family home, a townhouse, or an apartment, it's possible to have poor indoor air quality. And with most modern homes have inadequate ventilation, there is a high level of indoor pollutants because of less outdoor fresh air that helps to dilute emissions within the house.
You, therefore, need a professional to perform indoor air quality testing for several contaminants. Carbon monoxide is a common pollutant in most homes due to natural gases that get to your indoor space without being burned off. In older homes, there could be lead and asbestos particles that can significantly affect your lungs. You could have mildew and mold in spaces with higher moisture levels, such as the kitchen or bathroom.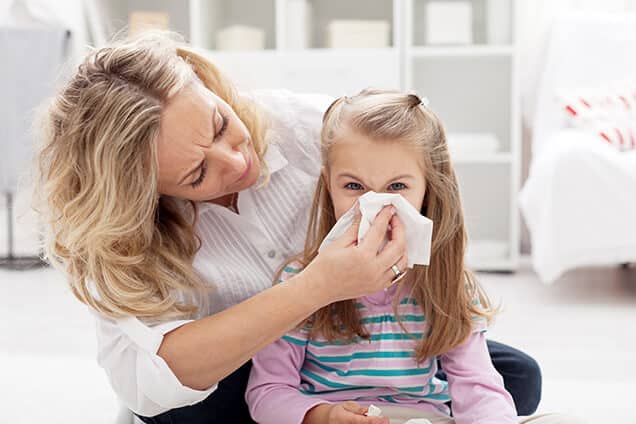 These poor indoor air quality conditions can lead to health issues such as:
Worsening allergies
Heart disease
Burning nose
Flu-like symptoms
With the help of our technicians, we will do everything possible to improve your home's air quality to avoid such issues. We will do a thorough check on your air ducts for any contaminants such as dander, duster, or mold that may have accumulated over time. We can also recommend a change of your air filters in case they are filled up with air pollutants that can affect allergy-prone individuals. Our team also checks the filters in other appliances such as clothes dryers and vacuum cleaners for a thorough cleaning or replacement.
Breathe Easy with Top-Notch Indoor Air Quality Services
At McGowan's Heating & Air Conditioning, we understand the importance of protecting your loved ones from indoor pollutants and allergens. Our experienced heating and cooling technicians at McGowan's Heating & Air Conditioning work hard to provide you with the highest air quality conditions in your home. We've been serving our clients for more than 40 years now, with the ultimate aim of providing 100% customer satisfaction. With an A+ rating on BBB, you can rest assured that no job is big for us.
If you would like professional indoor air quality testing in Yulee, call McGowan's Heating & Air Conditioning today!