Proper ventilation and air flow is necessary to live comfortably indoors. When you're relaxing at home, the last thing you want is to deal with stuffy air, lingering odors or substances that are toxic to your respiratory health. We at McGowan's Heating & Air Conditioning offer air quality testing and other indoor air quality services in Palm Coast, FL.

Though the weather is often mild and sunny, things can start to get uncomfortable when summer heats up. We can help you prepare your home for different temperatures so you can rest easier indoors, no matter what's going on outside.
Professional Air Quality Testing in Palm Coast
We're constantly breathing in the air in our homes, so it's important to maintain indoor air quality. Many contaminants come from activities like cooking, showering and DIY home improvement projects, but they can also come from pets, clothing and items that have been outdoors previously. It can be hard to remove these contaminants once they get into upholstery, curtains, carpets and walls.
Being proactive about limiting airborne toxins throughout your home can prevent serious respiratory issues. Our air quality testing and improvement services can help with mold or mildew, harmful bacteria and proper air circulation.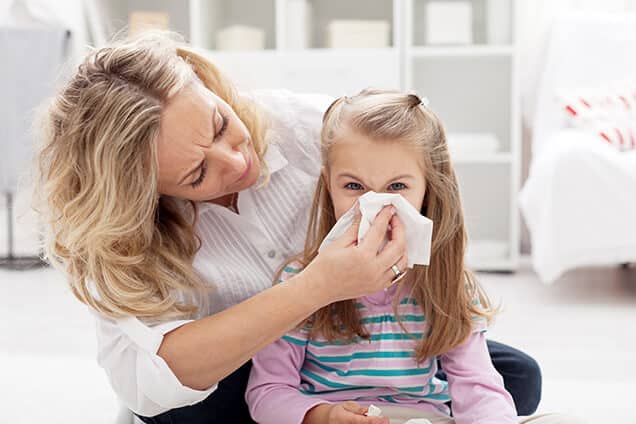 We offer a range of indoor air quality services, including:
Air quality testing
Air duct inspection
Air duct cleaning
Air purification
Product selection assistance
Florida weather is pleasant for most of the year, but when it gets out of hand, your air quality may suffer. Warmer weather means more grilling, more camping, more sweating, more showering and more potential pollutants. Our specialists are trained to handle a wide range of issues, and we can recommend the best products for your indoor air maintenance needs.
Your Indoor Air Quality Specialists
For over four decades, McGowan's Heating & Air Conditioning has been providing exceptional service to our customers. From duct cleanings to air quality testing, we strive to deliver the most comprehensive indoor air quality solutions in the region. Our company is BBB accredited with an A+ rating, and we're deeply committed supporting the local charities and community-building organizations. We stand by our work enough to offer a one-year 100% satisfaction guarantee through our exclusive TRUST ME process. You can count on us to ensure your home's air remains clean, fresh and breathable.
We're proud to be trusted by customers in Palm Coast and beyond. Contact our heating and cooling specialists today for expert air quality testing!