McGowan's Heating & Air Conditioning is committed to offering quality air duct cleaning to the residents of St. Augustine, FL, and the surrounding areas. Dirty air ducts in your home can lead to excessive dust throughout your spaces and cause your system to work harder than normal. Having a duct cleaning company go through your house every three to five years can ensure that your ducts stay clean and free of issues.

Ducts should also be cleaned after your home has been under construction. Dirt on the walls of your ductwork can impede airflow and allow for the growth of mold and mildew. Dirty ducts can cause the air filters in your unit to become dirty more quickly as well.
Quality Air Duct Cleaning That Delivers
Professional air duct cleaning can ensure that all dirt is removed from your ductwork. This can optimize the heating and cooling throughout your home and may lead to reduced energy bills. A professional will use a powerful vacuum hooked up to your ductwork to siphon out any debris. They'll make sure that your ducts don't have any issues that need to be addressed.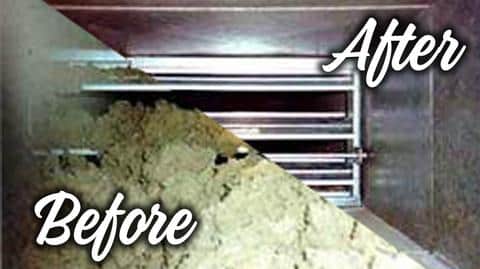 There are many reasons to get your ducts cleaned regularly:

Cleaner home air
Improved HVAC system efficiency
Odor reduction
Increased home airflow
Having an expert take care of the details of the process can ensure that everything is done properly. They'll work in a meticulous manner and make sure that your residence is protected throughout the process.
St. Augustine Duct Cleaning Company
At McGowan's Heating & Air Conditioning, we understand the importance of having clean ducts in your St. Augustine area home. Our technicians are highly experienced and understand the importance of getting each job done right the first time. Our company is family-owned and -operated, and we've been serving area residents for more than 40 years. We work hard to earn the trust of people so that we can continue to serve their duct cleaning needs.
Our heating and AC technicians are friendly and respectful, and they'll make sure that everything goes smoothly. We offer flexible appointment availability throughout the week and will arrive when expected. You can trust us to work efficiently and effectively so that you can get back to your day. We offer great customer service and want people to have a positive experience when using us.

Give McGowan's Heating & Air Conditioning a call today to learn more about how we could help you keep the ducts in your St. Augustine area home as clean as possible.