When you want to schedule an air duct cleaning in Palm Coast, FL, the technicians from McGowan's Heating & Air Conditioning will be there for you. Clean ducts are important for having good indoor air quality. Over time, dust and other debris can get deposited on the walls of your ductwork. This can impede airflow and cause your heater and air conditioner to work harder than normal to deliver air throughout your home.

This can decrease the efficiency of your system and cause extra wear and tear on your heater and AC unit. It's important to get a duct cleaning performed every three to five years. Homes that have been under construction or that are in a dusty location should have their ducts cleaned more often. An expert will use a vacuum hooked up to your ductwork to get all dirt removed.
Duct Cleaning in Palm Coast
If you've noticed that your home is excessively dusty even though you're cleaning regularly, it could be because of a dirty duct system. Musty odors can also indicate an issue with your ducts. You'll want a professional to perform a thorough cleaning so that you can have complete confidence in the air circulating in your home.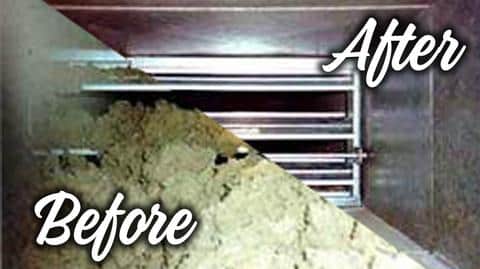 There are many benefits to getting your ducts cleaned:

Improved air flow
Reduced heating and cooling bills
Eliminates home odors
Reduces home allergens
Professional vacuums are highly effective at leaving ducts spotless. Our specialists can check your ducts for any hidden issues and alert you to anything that needs to be addressed. They'll make sure that any waste gets removed from your property when they leave.
Skilled Air Duct Cleaning Specialists
At McGowan's Heating & Air Conditioning, we value the loyalty of each of our Palm Coast customers and will go the extra mile to meet their individual heating and cooling needs. We offer high-quality assistance that is designed to exceed expectations. All of our results are backed with a 100% customer satisfaction guarantee. Our family-owned and -operated company has been serving area residents for more than 40 years. We work hard to earn the trust of everyone we work with.
Our shop is fully stocked with all of the tools and materials we need for our work. We charge reasonable rates in order to be as accessible as possible. Hidden fees will never appear on the final bill for a duct cleaning job.

Contact the team from McGowan's Heating & Air Conditioning today to learn more about how we can clean the ducts in any home in Palm Coast.