We can help you with all of your air duct cleaning needs in Ortega, FL. Turning on the furnace for the first time this season can result in unpleasant smells and dust. Your home's ductwork pumps out all the air in the house, allowing buildups of pet hair, dust, and other contaminants to affect your overall air quality.

Don't let dirty ductwork wear down your furnace. We're a top duct cleaning company in the area that can answer all of your ductwork questions.
Excellent Air Duct Cleaning
The air ducts in your house can naturally accumulate a host of particulates like dirt and dander. These contaminants can build up in the vents, leading to uneven airflow, higher utility bills, and even pests and rodents. Your ductwork may give off a strong odor of mildew or mold while the heat is running. You may notice dust building up on the vent covers and the filters needing to be changed more frequently. There may even be new strange sounds coming from the ducts, indicating pests or insects have made homes inside.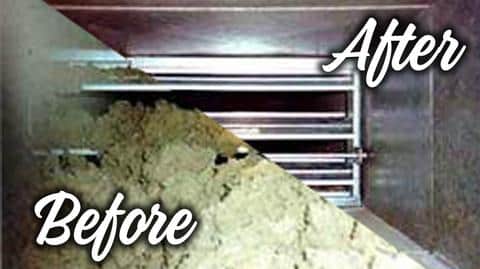 Watch out for these key signs your ductwork needs cleaning. Contact our professionals as soon as possible if you notice any issues with your ducts:

Increased dust in the air
Unsteady or inconsistent airflow
New pest or rodent infestation
Frequent filter changes
Higher monthly utility bills
A common question about ductwork is why cleaning is necessary when the contaminants are being caught in the filter. A filter is often switched out every couple of months. While this is a great deterrent to keeping harmful particulates out of the main HVAC system, contaminants can still accrue in the vents over time as air is moved around your home. Air duct cleaning maintains the ducts and allows an expert to check for leaks or rodent problems. Thorough and regular maintenance is the best way to catch problems in their infancy before they develop into costly repairs.
Top Ortega Duct Cleaning Company
McGowan's Heating & Air Conditioning is a top duct cleaning company in Ortega. We've been serving families in the area since 1974, providing quality help and professionalism you can count on. We want to make sure you and your family are breathing clean air this winter season and will thoroughly inspect and clean each part of your home's ductwork. Whether you're up by Bettes Park or near Pirates Cove, rely on our excellent customer service and dedicated heating and cooling technicians.

Don't let your home's air quality suffer due to clogged or dirty air ducts. Call us today for the best duct cleaning in the area.