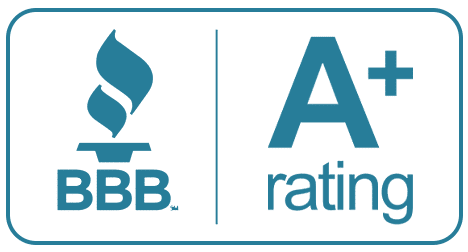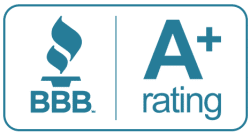 McGowan's Heating & Air Conditioning is the company to call when you need AC maintenance in Ortega, FL. Getting your air conditioner a tune-up every spring is the best way to ensure that it lasts a long time and that it operates efficiently. Ortega is very hot and humid, so it's critical that your air conditioner is operating at its best. With our AC tune-up service, your air conditioner will keep your home comfortable all summer long. Our team can save you money on your electricity bills, and you'll help your AC system last as long as possible.
We have two offices – one is at the intersection of Philips Hwy and the E Beltway and provides services in Ortega. Because this office is just 7 miles from Ortega, we offer fast response times.
Premier AC Maintenance in Ortega
No matter the make and model of your air conditioner, the team at McGowan's Heating & Air Conditioning provides maintenance for it. One of our technicians will thoroughly inspect your system to make sure everything is working as it should. If they spot a problem, they'll alert you to it so it can be handled before the issue becomes an even bigger problem. They'll clean important components and replace air filters as needed. Moving parts will be lubricated, including the blower motor. The technician will perform safety checks, such as making sure electrical connections are tight. Our AC tune-up service is priced affordably, and we'll happily answer any questions you may have.
You can expect more benefits from having your air conditioner properly maintained:

Increased energy efficiency
Reduced carbon footprint
Fewer repairs
Better airflow
Improved indoor air quality
HVAC Maintenance Tips for New Construction Homeowners
As a new construction homeowner, it's important to get familiar with the machines that run your home, including the heating, ventilation, and air conditioning (HVAC) unit.
The following are a few tips to keep your air clean and your AC unit working in top shape.
The air filter makes sure clean air is pumped into your home and keeps proper airflow moving through your unit. Dirty air filters can make your unit work harder and be less energy efficient.
Check your manual or ask your service provider about the recommended frequency for changing your air filter. As a general rule, air filters should be changed every 1-3 months. Depending on your location and use, it may need to be replaced more frequently. If you have allergies or furry pets, it's suggested to change your filter once a month.
Check out our filter store for affordable filter replacement options.
Turn HVAC system off.
Locate cleaning port/float switch (DO NOT ATTEMPT if the system is already experiencing a blockage).
Remove cleaning port cap.
Slowly pour cleaning solution (1 cup of bleach or white vinegar) down PVC drain line.
Follow by slowly pouring 1 gallon of hot water down the PVC drain line. Repeat three times.
Replace cleaning port cap of float switch.
Turn system back on.
Please be aware that because of a change in materials used in Air Handler Units, some manufacturers no longer recommend vinegar or bleach due to strong vapors that could cause premature oxidation and degradation of the materials.
Debris in or near your AC unit can clog the filter and wreak havoc on your machine. Keep leaves, dirt, and yard debris away from your unit. Trim plants or bushes and keep them safe distance away so your unit has room to take in clean air. During the off-season, take extra precaution by covering the unit to keep it clean and in good working condition. By keeping your HVAC unit in top shape with clean air filters and regular maintenance, your air conditioner will last much longer.
Pay close attention to warning signs that could be alerting you of an issue. By taking care of small issues early on, you can save yourself hundreds of dollars on replacement costs.
If you need HVAC services and repairs, call the experts at McGowan's Heating and Air Conditioning today.
Reliable AC Maintenance
McGowan's Heating & Air Conditioning has been helping people in Ortega for more than 40 years. One aspect of our service that sets us apart is that we offer a 100% moneyback guarantee on all our services. We have exceptional customer service and NATE-certified technicians who do every job right the first time. We offer Max's Cool Club Maintenance Plan, which comes with several benefits. You get priority services and a 15% discount on parts and labor when you need repairs. We have bronze, silver, and gold tune-up plans based on your needs.
As a full-service cooling company, we also perform high-quality AC installation. Call us to receive expert advice and a recommendation for the best one for your home. McGowan's Heating & Air Conditioning is also the top local choice when it comes to AC repair. If your cooling system isn't working as it should, we'll quickly fix it. Not looking for air conditioner maintenance? Turn to our team for heating maintenance, too!

The team at McGowan's Heating & Air Conditioning is proud to be a member of the Ortega community. Please call us to get your air conditioner ready to go this spring.